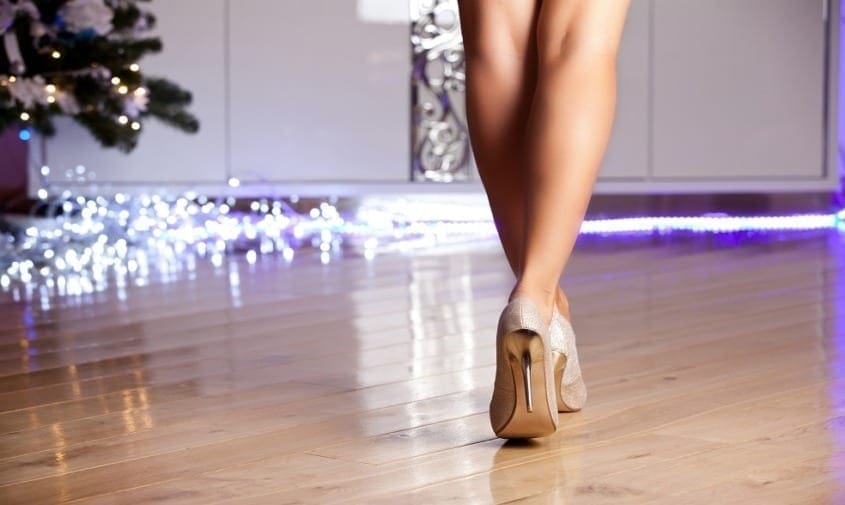 The holidays are a time of giving, spending time with family and friends, and preparing for a New Year.
Taking care of yourself and treating yourself to better leg vein health should also be on the to-do list this season.
It's understandable that the busyness of the holidays means commitments such as health screenings and doctor appointments get put on the backburner. Here are a few reasons to keep them top of mind this month and heading into 2020.
Vein Disease Symptoms
Common vein diseases include varicose veins, spider veins, deep vein thrombosis (DVT), a pulmonary embolism and chronic venous insufficiency.
Vein disease is progressive and if left untreated can develop into potentially life-threatening complications such as blood clots.
Let's take a step back, though, and talk about symptoms. You might not know you have one of these conditions, but consider these symptoms:
Bulging veins that are excessively visible
Heavy feeling in the legs
Calf pain and cramping
Discolored skin
Fatigue
Aching
Burning
Throbbing
Itching
Restlessness of the legs
If you're experiencing any of these symptoms, they could be the result of leg vein issues. A simple first step is to call us to schedule a free screening or request an appointment online.
Vein Issues Aren't Just Cosmetic
One of the most common concerns we hear is that treatment for issues such as varicose veins won't be covered by insurance. Our team will help you eliminate insurance barriers by assisting with insurance authorization and certification.
Treatments such as endovenous laser ablation and ultrasound-guided sclerotherapy procedures for varicose veins are covered by almost all plans. We also offer procedures for cosmetic purposes that are typically not covered, though we have third-party financing options available.
As we noted, vein disease should be taken seriously and treatment works. There's no need to be embarrassed about the appearance of varicose veins, to cover them up, or to put up with the discomfort from pain, swelling and other symptoms.
Treat yourself to healthy legs this holiday and instill confidence, eliminate downtime and improve your overall health.
https://gilvydisvein.com/wp-content/uploads/2019/12/Holiday-Legs-Image.jpg
588
984
Rimas Gilvydis
https://gilvydisvein.com/wp-content/uploads/2022/11/GVC-LogoUpdated.svg
Rimas Gilvydis
2019-12-11 22:02:37
2022-12-07 12:22:04
Treat Yourself To Healthy Legs This Holiday Season