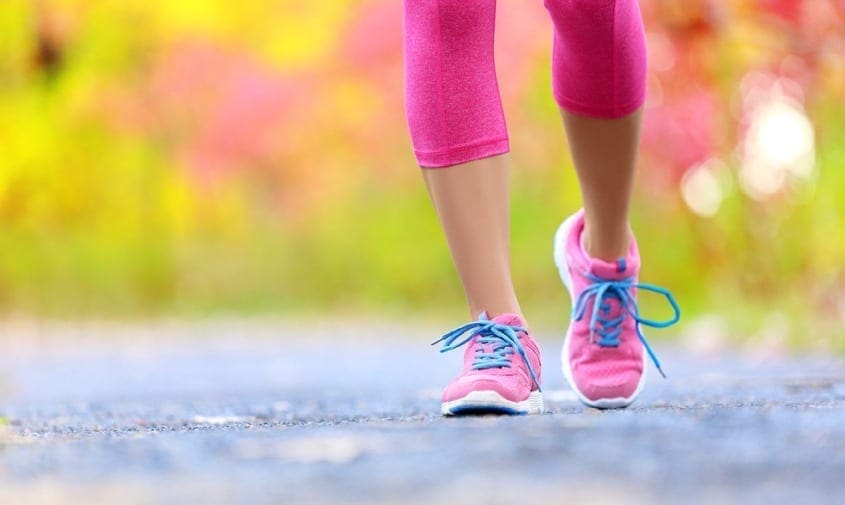 Years of progressive leg pain was taking a toll on Donna Monger. At age 70, Donna was concerned that with a family history of painful varicose veins, strokes and heart attacks, that if she didn't do anything about her leg pain, it would develop into something more debilitating.  
Donna had been suffering from varicose veins since she was young. After the birth of her children, her vein problems progressed and the leg pain worsened. Throughout the years, she also developed back issues that sent her to her primary physician, who recommended she visit a pain specialist. Determined to not take potentially addictive prescription pain medication, Donna sought alternative treatment options.  
She is now an avid exercise enthusiast! Exercising at one and a half hours a day, Donna's back was feeling great but her legs were another story. Her exercise regime was adding pain and discomfort to her legs. She knew if she didn't do anything it would hinder her exercise routine and ultimately her back pain would return. 
"The biggest reason why I went to see Dr. Gilvydis, was to make sure I could continue exercising without having to go on potentially addictive prescription pain medication," Donna said. "I saw a television commercial about Dr. Gilvydis and decided to pick up the phone to schedule a free vein screening." 
Donna said she was unsure what to expect when she arrived at the clinic but was reassured after she met Dr. Gilvydis and his staff. She felt welcomed as a patient – the staff told her about their experiences and that the laser treatments were safe. "It was very important to me that I was welcomed with open arms," she said. "The staff were very friendly and professional." 
Dr. Gilvydis said Donna was presenting very common symptoms from varicose veins: tired and painful legs, cramps, and restless legs. What most people don't know is that restless legs are commonly caused by varicose veins and often times will interfere with sleep, he said. 
"Patient education is very important to us. We want patients to understand what varicose veins are, why they have them, why they are causing symptoms and why they are at higher risk for developing blood clots, bleeding, cellulitis and ulcers," he said. "The more educated patients are, the much more comfortable they are moving forward with treatment. Just as it was with Donna, treatment plans are discussed at length with every patient. All procedures are conducted outpatient and typically last less than an hour. Complication rates are very low and patients may return to work the next day." 
Donna said she was anxious about potential blood clots, so prior to the vein procedure she had two thorough ultrasounds that indicated no clotting. Although she felt at ease about not having blood clots, she was still nervous the first day of the procedure. She was soon, however, relieved of her fears. She said Dr. Gilvydis was nice and comforting during the procedure. He calmed her nerves through constant communication by educating her about vein health, talking about off-subject topics, and engaging in normal everyday conversation.  
"I had no surprises during the procedure and I continue to recommend Dr. Gilvydis to others I know who have leg pain problems," she said. Post-treatment, she no longer has leg pain issues. An unexpected outcome is that prior to treatment, her body was could never seem to warm up. Now, she is no longer cold and looks forward to feeling warmer during the cooler fall and winter months. 
Today, Donna feels like she has a leg up on life again. She says she no longer worries about having to take prescription pain medication or worrying about leg pain preventing her from exercising. "Dr. Gilvydis and his team have given me the opportunity to live a healthy and active lifestyle again." 
https://gilvydisvein.com/wp-content/uploads/2018/08/patient-donna.jpg
588
984
Rimas Gilvydis
https://gilvydisvein.com/wp-content/uploads/2022/11/GVC-LogoUpdated.svg
Rimas Gilvydis
2018-08-03 19:01:36
2021-04-13 11:07:28
Varicose vein treatment gives exercise enthusiast a leg up on life again