What is a Chronic Venous Insufficiency?
While vein valves normally push blood upwards to your heart, with chronic venous insufficiency (CVI), valves that should prevent blood from flowing backward become damaged.
This can cause swollen legs or ankle and pooling in the leg veins. Approximately 40% of Americans have CVI, and it affects people ages 50 and older more frequently.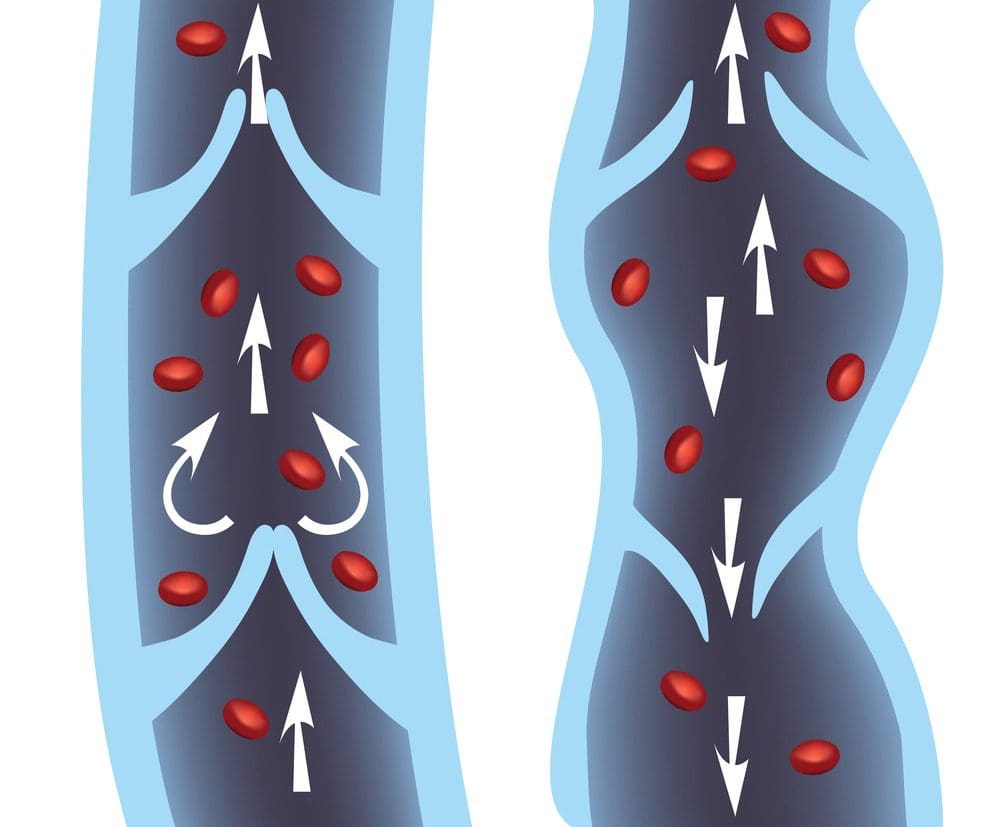 Causes
The most common cause of CVI is high blood pressure, which can damage blood vessels, especially in the legs. The constant high pressure against the valves makes them weak and unable to effectively transport blood back to the heart. 
 The following other factors also could put you at increased risk of CVI: 
Diabetes

 

Aging

 

Obesity

 

Pregnancy

 

Phlebitis

 

A job that requires standing and/or sitting for long periods

 

Deep vein thrombosis or blood clots in the veins of the legs

 

Family history of CVI or blood clots

 

Trauma, injury, or surgery to the legs

 
Symptoms
Most patients have no symptoms of CVI. This is why if you experience any of the below symptoms, you should see a vein specialist right away. Common symptoms include:
Pain
Leg or ankle swelling
Pain while exercising or walking that subsides when you rest
Tight sensation in the legs or a feeling of itching in the legs
Discolored or brown skin near the ankles
Varicose veins or spider veins
Leg cramps and muscle spasms that are painful
Restless leg syndrome or an irresistible sensation to move the legs
Ulcers on the legs that are difficult to treat and slow to heal
CVI can be life-threatening if not treated and can lead to more serious conditions such as deep vein thrombosis and pulmonary embolism.
You can decrease your risk of CVI by eating healthy (avoiding foods high in sugar and carbohydrates), maintaining a healthy body weight, exercising, avoiding sitting and standing for long periods of time and avoiding smoking.
Treatments
Diagnosing CVI is relatively straightforward. We will ask you about your medical history and will examine your legs for any visible signs of venous disease, such as skin discoloration or swelling. After an initial examination, our team of experts will perform a painless duplex ultrasound, which will allow us to view the veins and determine the speed of the blood flow and the direction it is flowing. If you suffer from CVI due to faulty valves, it will be easily seen during this test.
There are a number of treatments for CVI that range from conservative to invasive. Depending on your condition, we may recommend the use of compression stockings to help with swelling and various treatments for skin problems such as ulcers or itching. Exercise is also a common therapy.
What Causes Chronic Venous Insufficiency?
Risk factors include varicose veins, high blood pressure, and deep vein thrombosis, or blood clots. Varicose veins are a sign that vein valves may be weakened or damaged.
High blood pressure can also lead to valve damage because it subjects veins to increased stress. Sometimes CVI can be caused by hereditary factors, such as inherited vein defects.
Chronic Venous Insufficiency Symptoms
• Aching legs
• Tired leg muscles
• Swollen legs or ankles
• Itchy legs or feet
• A leathery skin appearance
• Enlarged leg veins
• Skin that is sensitive to the touch
The good news is that there are often ways to reduce your risk of CVI or prevent complications. Acting quickly to take care of varicose veins, high blood pressure, and blood clots may help with preventing CVI.
Chronic Venous Insufficiency Treatment Options
The first step in chronic venous insufficiency treatment is learning how advanced the condition is.
A screening helps us understand your specific symptoms, and ultrasound vein mapping lets us get a good look at all your leg veins and capillaries.
In many cases, treatment involves patients wearing prescription compression stockings. These garments improve blood flow in the legs.
You may also need to make certain lifestyle changes, such as keeping your legs elevated and exercising regularly.
Advanced treatment options include endovenous laser ablation, which uses a high-tech laser to seal off damaged veins from the inside.
Sclerotherapy treatment and certain medications may also be effective at treating CVI problems.
Choose Gilvydis Vein Clinic for Chronic Venous Insufficiency Treatment
At Gilvydis Vein Clinic, we specialize in vein diagnosis and treatments. With extraordinary expertise and over 20,000 successful laser vein treatments, we provide trustworthy care for our patients.
Our team of vein specialists is warm and friendly, and we go above and beyond to make sure you're comfortable. Part of the vein treatment process is getting to know you so we can recommend the best options for personalized care.
Thanks to our state-of-the-art technology, you have a wide range of non-invasive and minimally invasive chronic venous insufficiency treatments to choose from.
Request a Free CVI Screening
If you suspect chronic venous insufficiency might be an issue, don't panic. Request a free CVI screening to know more about your specific symptoms, and learn whether you have CVI and what treatment options can be most effective for you.
We want to help. Contact our team at Gilvydis Vein Clinic right away for more information, or click below to schedule a free CVI Screening.
Long days of teaching exacerbated the burning and restless feelings in Kendra Brauer's legs. The bruises and visible veins also provoked curious questions from her second-grade students if she wore anything shorter than full-length pants. Brauer first noticed a bruise on her leg when she was in her mid-20s. Slowly, more veins showed up and […]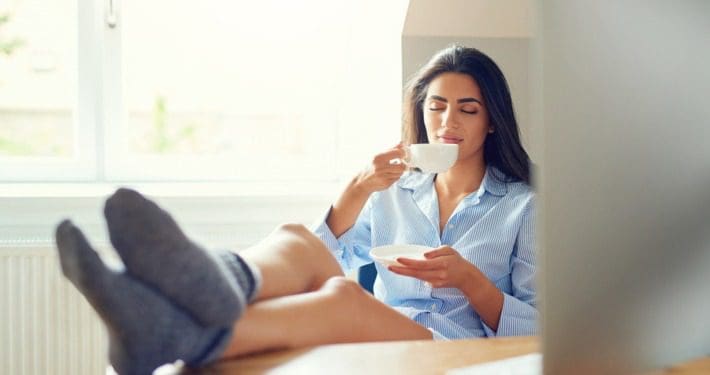 In today's busy world, it seems like we're always on our…
Gilvydis Vein Clinic
Locations
ACCREDITATIONS