Jane C.
Registered Vascular Technologist
 815-981-4742
 info@gilvydisvein.com
Sycamore Location
2127 Midlands Court
Suite 102
Sycamore, IL 60178
 815-981-4742
Geneva Location
2631 Williamsburg Ave.
Suite 202
Geneva, IL 60134
 815-981-4742
As a vascular ultrasound technologist, Jane works with Dr. Gilvydis and the Gilvydis Vein Clinic team to provide efficient, effective and minimally invasive treatment of varicose veins. She finds great pleasure when patients share the improvements they have experienced both emotionally and physically after vein treatment. Jane finds great reward in helping patients learn about vein disease and how she and the Gilvydis Vein Clinic team can improve their health.
Registered Vascular Technologist

 
Wilmington Technical College, Wilmington Delaware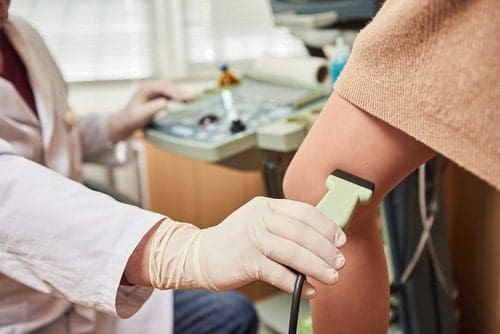 The numbness you're experiencing in your arms and legs could…