At Gilvydis Vein Clinic, we are committed to the wellbeing of every patient. Whether you're dealing with spider veins, varicose veins or another condition, sclerotherapy may be the answer. As a minimally invasive treatment option, our team of doctors, nurse practitioners, nurses and other medical professionals have the training and experience to ensure your procedure runs smoothly.
Our procedure is fairly quick, painless, and uncomplicated, getting you back out the door in just a short amount of time. There are some other conditions this procedure can treat as well:
Hemorrhoids
Hydroceles
Malformed lymph vessels
Discomfort such as swelling, cramping, burning and aching
The Benefits of Choosing Gilvydis Vein Clinic
At Gilvydis Vein Clinic in Sycamore and Geneva, we are associated with the American Vein and Lymphatic Society, the Society of Interventional Radiology and the American Board of Venous & Lymphatic Medicine. Accredited by the Intersocietal Accreditation Commission for vascular testing, we take our work very seriously.
Each of our medical professionals has proper education and training to perform your sclerotherapy procedure. Dr. Gilvydis specializes in interventional radiology, diagnostic radiology, and neuroradiology. Our physician assistant, Mark Whitney, specializes in family medicine, venous and lymphatic medicine and vascular medicine. We also staff registered vascular technologists, diagnostic medical sonographers, and other professionals who will help you stay comfortable during your visit and procedure.
Gilvydis Vein Clinic is conveniently located in both Sycamore and Geneva so no matter where you live and work, you'll always have easy access to our offices. We realize your days get busy and we do what we can to accommodate your needs.
Contact Us Today to Request an Appointment
There's no reason you need to live with the pain and embarrassment of varicose or spider veins. Sclerotherapy is a solution that most patients can take advantage of. Contact Gilvydis Vein Clinic today at 815-981-4742 to request your appointment in Sycamore or Geneva. We look forward to helping you get back on your feet.
Long days of teaching exacerbated the burning and restless feelings in Kendra Brauer's legs. The bruises and visible veins also provoked curious questions from her second-grade students if she wore anything shorter than full-length pants. Brauer first noticed a bruise on her leg when she was in her mid-20s. Slowly, more veins showed up and […]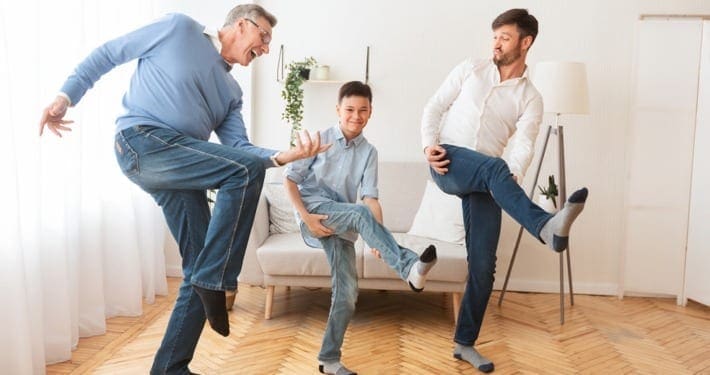 It's important to know our family history for various medical…
ACCREDITATIONS