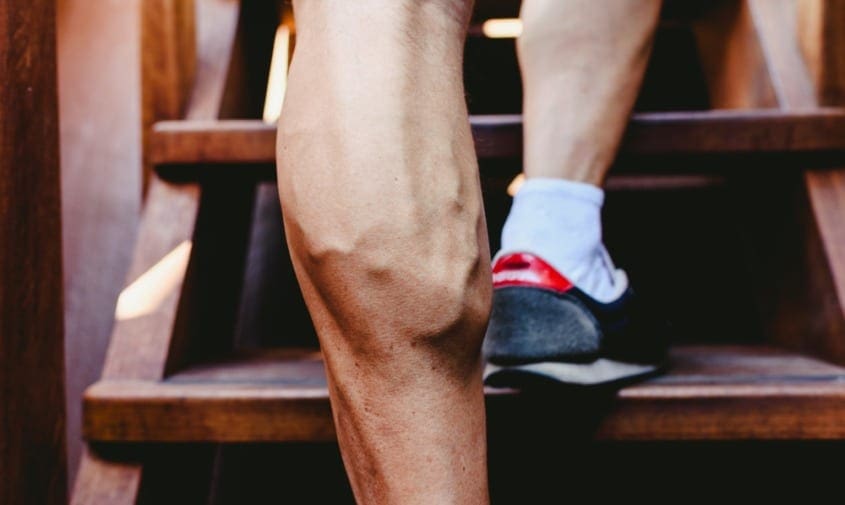 Do You Suffer From Poor Circulation?
Whether you're 5 or 50, vein health matters. It especially matters when it comes to your legs—they are, after all, what literally carry you throughout life.  
Most people don't give much thought to the circulation and vein health of their legs. But taking care of your vein health doesn't have to take up too much of your time! By adjusting your routine a bit, you can help your legs get the care they need. 
Read on to discover how you can improve vein health in your legs through exercise, food, and even yoga!

What Causes Unhealthy Leg Veins?
Unhealthy leg veins have numerous causes—many of them avoidable. Common causes of unhealthy veins include:
Smoking

Poor diet

Obesity

Cancer

Family history of venous insufficiency

Leg injury or muscle weakness

Age over 50
There's no assurance that you can completely avoid poor vein health, but implementing healthy lifestyle choices can help lower the risk of it. And these choices don't have to be dramatic, life-altering things. Simply taking walks and eating more greens can make all the difference.
3 Ways to Improve Vein Health
Ready to improve your vein health? It starts with these three tips:
1.Exercise
One way to improve vein health is by increasing the circulation in your legs. You can do this by moving them—and what better way to move them than by exercise? 
To get the blood flowing,  start small. Try taking a short, 5-minute walk as often as you can. Studies suggest that this holds benefits not only for your veins but for your overall health. Don't feel like walking? Here are some movements to practice when you're lying down:
Ankle pumping

Knee bends

Leg lifts
2. Yoga
Yoga has long been used to improve blood circulation throughout the body. The best part? Yoga is low impact and can be done by people at all levels, making it one of the most accessible forms of exercise. Here are the top yoga positions to help the circulatory system:
Downward dog

Warrior II

Viparita Karani (legs-up-the-wall pose)
When doing these poses, make sure to take long, deep breaths and stay relaxed, not stiff. It is recommended to hold these poses for at least 20 seconds.
3. Food for Vein Health
What you put on your plate can directly affect your vein health. Along with exercise and yoga, try eating foods that are low in sodium and rich in fiber, vitamins C and E, and rutin. 
These foods can include: 
Whole grains:

oatmeal and brown rice

Leafy greens:

spinach and kale

Fruit:

strawberries, oranges, and bell peppers

Healthy fats:

olive oil, avocados, nuts, and fish

Rutin-rich foods:

asparagus, green tea, and figs
Last but not least, be sure to stay hydrated! Water is essential for a healthy, working circulatory system.

Vein Health Complications? We're Here To Help
Maybe you found this article too late; maybe you're predisposed to problem veins. No matter the case, the Gilvydis Vein Clinic is here to help you improve your vein health.
We want to make you happy and your veins healthy. That's why we offer free screenings with a certified vein specialist at our clinics.
You can count on us to provide you with a world-class vein clinic experience, from excellent customer service to custom-tailored treatment. 
Don't let varicose or spider veins bring you down. Schedule a free vein screening at one of our vein clinic locations in Naperville, Sycamore or Geneva.
https://gilvydisvein.com/wp-content/uploads/2021/05/shutterstock_1192627135.jpg
668
1000
Rimas Gilvydis
https://gilvydisvein.com/wp-content/uploads/2022/11/GVC-LogoUpdated.svg
Rimas Gilvydis
2021-04-02 11:08:07
2022-04-18 10:23:11
How To Improve Circulation With Exercise & Food