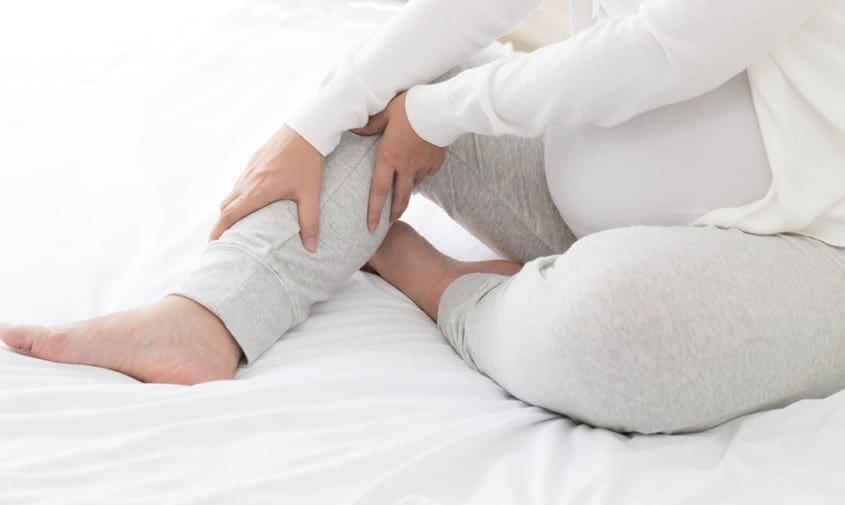 Your risk of developing vein disease – especially varicose veins – increases if you have a family history of them or if you spend long periods of time standing or sitting.
Varicose veins affect both women and men, and a common risk factor for women is pregnancy. More than 40% of pregnant women experience varicose veins during pregnancy.
These bulging, twisted veins can cause legs to feel heavy, restless, painful, and achy, and increase the risk of developing blood clots.
Pregnancy causes a woman's body to work harder than normal, leading to the development of varicose veins. Here's why:
The body produces higher levels of progesterone, which are linked to varicose veins.
These increased hormone levels relax veins and promote blood to flow in the wrong direction.
More blood is flowing through the body, causing the veins to work harder, resulting in weakened valves that can lead to pooling of blood within the veins.
The pressure of an enlarged uterus on the pelvic veins can obstruct the veins from draining into lower extremities and lead to the backflow of blood.
For many women, varicose veins will be less noticeable (although still present) after pregnancy once progesterone levels return to normal. For others, vein disease will progress after pregnancy, worsening the look of and pain associated with varicose veins.
The good news? In both cases, a thorough evaluation and noninvasive treatment can help. And a consultation can be scheduled between your second and third trimesters.
During the consultation, we will assess your level of vein disease, explain the condition and answer your questions, and fit you for compression stockings (insurance requires these to be worn prior to treatment). Modern technology allows for vein disease to be treated in between pregnancies.
Our founder Dr. Rimas Gilvydis, a board-certified vascular and interventional radiologist, has spent his career treating vein disease and educating patients, individuals, and the medical community that vein disease – including varicose veins – is not purely cosmetic and that painful vein stripping (which your mother or grandmother might have experienced) is a thing of the past.
The Gilvydis Vein Clinic team has performed more than 24,000 successful laser vein treatments, delivering innovative treatment with minimal downtime and discomfort. We are known for excellence in vein care and for always providing the highest-quality, individualized care with the best possible outcomes for our patients.
If your varicose veins appeared during or after pregnancy, call us at 815-981-4742 to schedule a consultation or contact us right here on our website. Don't let the debilitating pain often associated with vein disease take time away from your pregnancy or time with your children.
https://gilvydisvein.com/wp-content/uploads/2020/12/pregnancy-blog.jpg
588
984
Rimas Gilvydis
https://gilvydisvein.com/wp-content/uploads/2022/11/GVC-LogoUpdated.svg
Rimas Gilvydis
2020-12-16 17:00:18
2020-12-16 17:00:18
Treat Varicose Veins Between Pregnancies