What is Deep Vein Thrombosis?
Deep Vein Thrombosis (DVT) occurs when blood clots into a solid state within veins that lie deep inside the body. Often, this problem occurs in veins in the thighs and calves, but it can happen in the arms and other parts of the body as well.
While deep vein thrombosis may be asymptomatic in some people, it can cause significant risk. The clot could become dislodged and enter other parts of the body like the lungs, where it can do much more harm. This is precisely why learning the causes, symptoms, and treatments for DVT is important.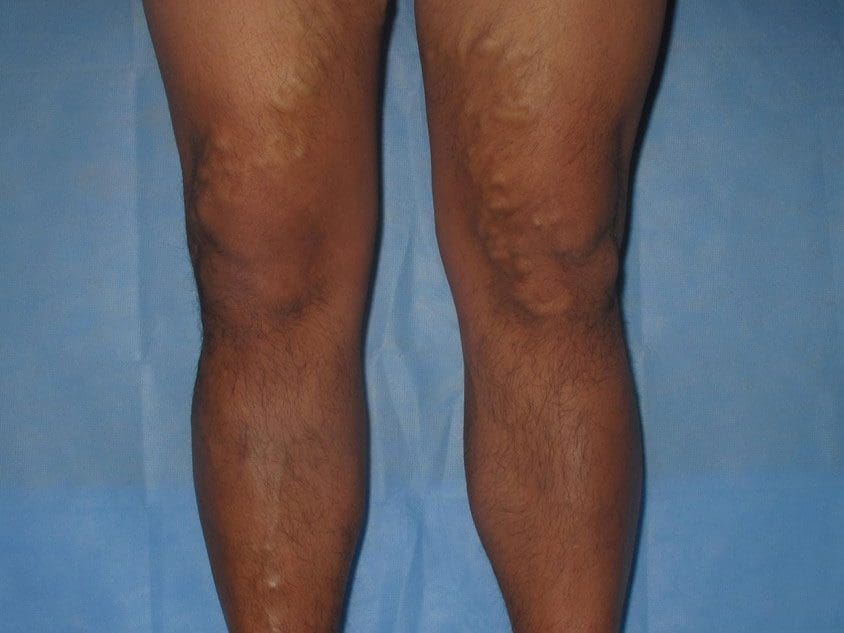 BEFORE
AFTER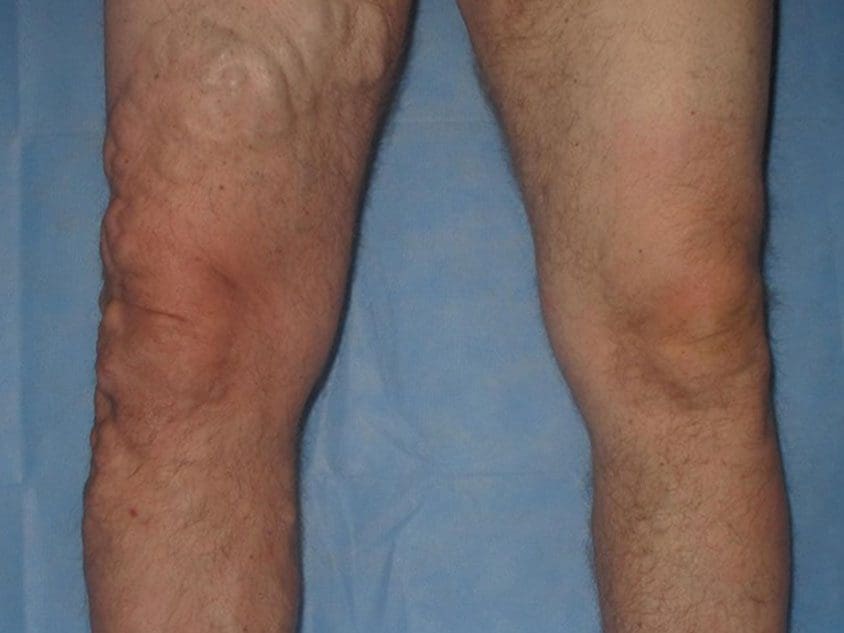 BEFORE
AFTER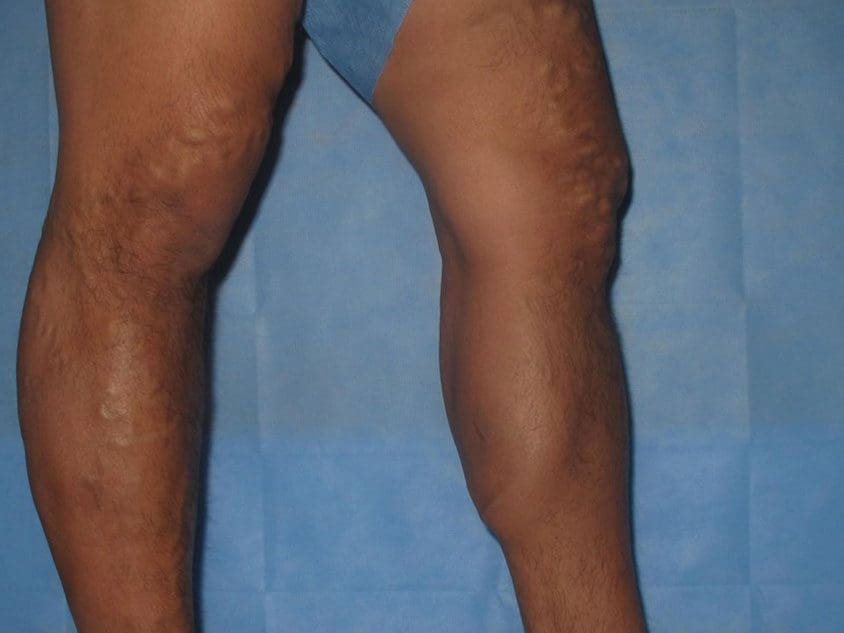 BEFORE
AFTER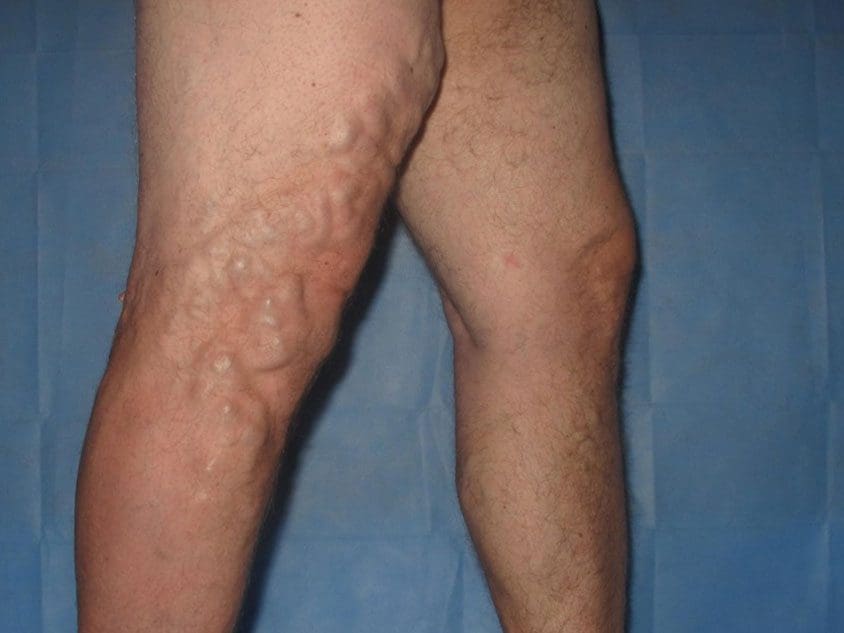 BEFORE
AFTER
BEFORE
AFTER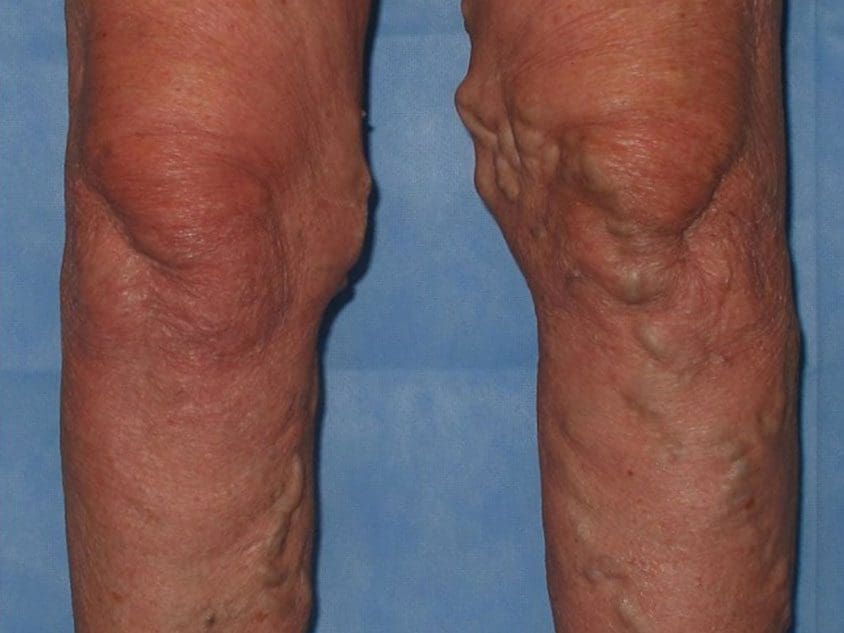 BEFORE
AFTER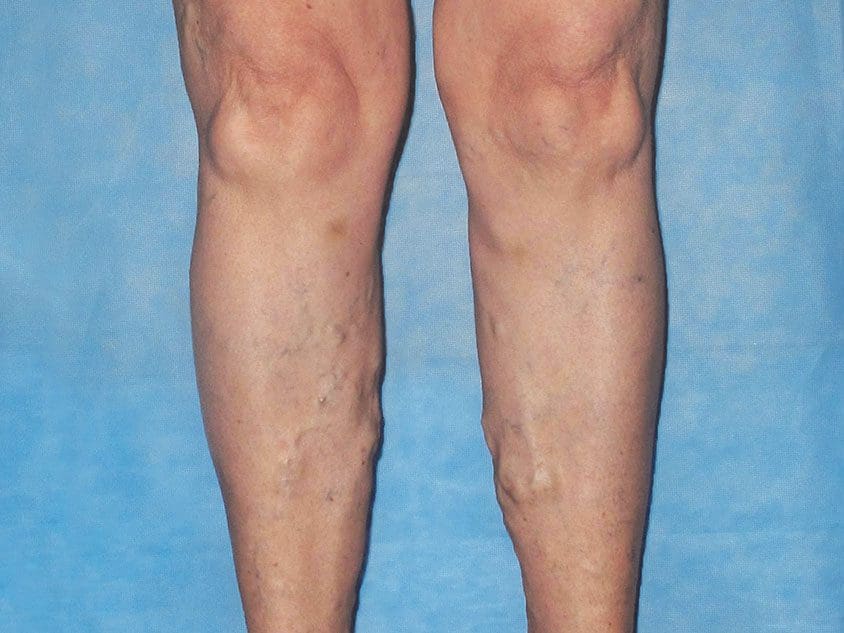 BEFORE
AFTER
Causes
The following different factors could put you at increased risk of developing DVT:
Varicose Veins – A study by the journal JAMA found that with individuals suffering from varicose veins, there is a significantly increased risk of developing DVT.
Genetic Risk – You can inherit a higher risk for DVT.
Bed Rest or Prolonged Sitting – Extended periods of laying or sitting down can disrupt healthy blood flow and lead to clotting.
Pregnancy – Increased pressure in your pelvis and legs from pregnancy can potentially lead to blood clots.
Weight Problems – Being overweight or obese puts more strain on your veins.
Smoking – Smoking's negative effects on your circulation and clotting dramatically increases the risk of DVT.
Hormones – Taking birth control or hormone replacement therapy can increase clotting.
Symptoms
The most common warning signs of DVT include pain, warmth, swelling or discomfort in the leg. It might also occur without noticeable symptoms. DVT may lead to pulmonary embolism, which has its own set of symptoms, including shortness of breath, rapid heartbeat, dizziness and coughing up blood. If you're showing any of those symptoms, you may need in-depth vein thrombosis treatment.
The best way to avoid DVT is to stay active, avoid too much rest and quit using cigarettes if you are a current smoker.
Treatments
To diagnose DVT, your doctor will interview you, use an ultrasound to map your veins and potentially run blood tests. If DVT is confirmed, there are a variety of options available for treatment. A doctor may administer blood thinners or clot busters. In very severe cases, DVT treatment may be necessary.
Deep Vein Thrombosis Prevention
Deep Vein Thrombosis Symptoms
Learning to identify the symptoms of Deep Vein Thrombosis is the first step toward getting reliable treatment. Fortunately, in many cases, DVT has easily identifiable symptoms, including pain, swelling, redness in the skin around the clot, and warmth and discomfort in the leg or other affected areas.
However, some cases of DVT may present as completely asymptomatic on the surface, but can still lead to thickening, hardening veins.
Those with seemingly no symptoms may not notice there's an issue until the clot moves and causes a pulmonary embolism. This occurs when the deep clot breaks free and moves through the body to embed itself in the lungs and other crucial areas, and includes noticeable symptoms such as shortness of breath, sudden chest pain, coughing, and spitting up blood.
Deep Vein Thrombosis Treatments
Once diagnosed, DVT treatment can include blot clot treatment with the prescription of clot busters or blood thinners by your doctor. Deep Vein Thrombosis treatment may be required for some extreme cases, but more often than not, the best way to keep blood clots at bay is to lose weight, stay active and quit smoking. The use of compression stockings may also be advised.
Why Choose Gilvydis Vein Clinic?
Since 2001, our professionals at Gilvydis Vein Clinic have been dedicated to to helping our patients experience less downtime and more time doing what they love. Our board-certified vein doctors have the experience to handle any DVT case, and our staff truly cares about the experience and comfort of each and every patient that books an appointment. We've performed well over 20,000 successful vein treatments, and only seek to see that number grow in the coming years.
Your vein health is important, and our vein specialists are here to ensure it's in tip-top shape. Contact Gilvydis Vein Clinics in Naperville, Rockford, Geneva, and Sycamore, IL to learn more about Deep Vein Thrombosis. Click below to request an appointment for a free screening!
Long days of teaching exacerbated the burning and restless feelings in Kendra Brauer's legs. The bruises and visible veins also provoked curious questions from her second-grade students if she wore anything shorter than full-length pants. Brauer first noticed a bruise on her leg when she was in her mid-20s. Slowly, more veins showed up and […]
REQUEST A FREE SCREENING BELOW!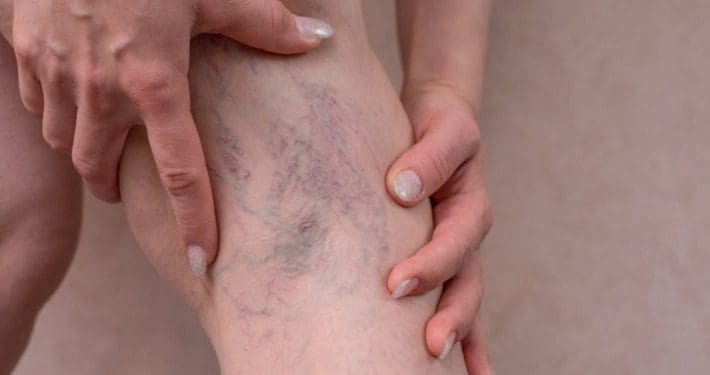 Varicose veins may look harmless at first—but this couldn't…
Gilvydis Vein Clinic
Locations
ACCREDITATIONS