Endovenous Laser Treatment in Illinois
Most people think that Endovenous Laser Ablation or varicose veins are strictly a cosmetic problem. However, in addition to the discoloration that this condition can cause, many women and men also experience pain and stiffness in their legs, especially after they've been standing and sitting for a while.
It's estimated that about 45 percent of men and 50 percent of women in America have suffered from varicose veins. Luckily, the good news is there are effective treatment options available―including endovenous laser ablation.
What Causes Varicose Veins?
Your circulatory system relies on both arteries and veins to effectively pump blood through your body. Arteries carry the blood away from the heart, while veins send it back with the help of valves.
Because your legs are located at the lower part of your body, the veins here have to work against gravity to push blood back up to your heart. When the valves fail to do their job, blood collects in these veins, causing them to swell; resulting in varicose veins.
Who Is at Risk of Developing Varicose Veins?
Women are at greater risk of developing this condition because of the natural hormones in their bodies. There following risk factors may increase a person's chance of developing varicose veins:
Pregnancy
Menopause
Age
Weight
Family history of varicose veins
If your job involves mostly sitting or standing, you may also be more likely to develop this problem than someone who is extremely active. Because it stems from an issue with blood flow, lack of movement can cause them to appear.
WHAT SHOULD I EXPECT FROM ENDOVENOUS LASER ABLATION?
Endovenous Laser Ablation, EVLA uses a laser catheter to close varicose veins using heat and light. The catheter is inserted into the leg vein to close off the bad veins, which then redirects blood to healthy veins. EVLA only takes about 45 minutes and is an outpatient procedure. There is no need to use general anesthesia because local anesthesia is enough to ensure the patient doesn't experience unnecessary discomfort. The entire treatment takes place inside the clinic. Dr. Rimas Gilvydis has performed more than 20,000 successful vein procedures. He uses his experience, certified team of medical technicians and leading-edge technology to create positive results for his patients. The efficient process will help you get a leg up on life! Contact us today for a complimentary evaluation.
How Can EVLA Help?
When varicose veins become severe enough to induce pain or significantly decrease the patient's quality of life, surgical intervention is the solution. The benefit of endovenous laser ablation is that it is less invasive than other surgical options. Because EVLA is an outpatient procedure, you can recover faster and get back to your normal routine.
Why Choose Gilvydis Vein Clinic?
At the Gilvydis Vein Clinic, Dr. Gilvydis understands that varicose veins can do more than discolor your skin. It's a painful problem for many women and men, who deserve sympathy and support, especially from the medical professionals who treat it. At our clinic, you receive the personalized care that you need.
Dr. Gilvydis has years of clinical experience with extensive research on the most effective and least disruptive way to treat varicose veins. To set up your EVLA procedure in the Sycamore and Geneva areas, contact us now to schedule an appointment.
Long days of teaching exacerbated the burning and restless feelings in Kendra Brauer's legs. The bruises and visible veins also provoked curious questions from her second-grade students if she wore anything shorter than full-length pants. Brauer first noticed a bruise on her leg when she was in her mid-20s. Slowly, more veins showed up and […]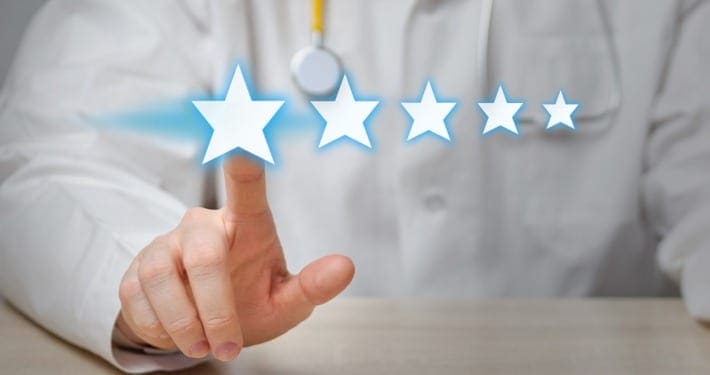 Living with the symptoms of varicose veins or spider veins can…
ACCREDITATIONS