What Are Spider Veins?
Spider veins are tiny branches of blood vessels visible through the skin of the legs, often identified as "purple veins". They are smaller than varicose veins and appear bright red, purple, or blue in color. 
Causes
Spider veins are the result of unhealthy valves that prohibit normal blood flow back to the heart. This backflow of blood can cause the veins just below the surface of the skin to stop working, developing the presence of spider veins. They can happen to anyone but are most common in pregnant women and patients over the age of 50. Other factors include: 
Hereditary and genetic factors

 

Prolonged standing

 

Being overweight

 

Puberty, pregnancy and menopause (hormonal influences)

 

Hormone treatment after menopause

 

Irregular hormones caused by birth control

 

Abdominal pressure from constipation, tight clothing or tumors

 

Blood clots

 
Symptoms
Symptoms of spider veins occur mainly in your legs and in other places such as your face or hands and can include fatigue, aches, pains and a heavy feeling in the legs. Less commonly you may notice swelling or darkening of the skin in the ankles.
Elevating the effective area (above the heart) or wearing support stockings are great ways to lessen your symptoms.
Treatments
Before we consider any kind of treatment, you will be screened to make sure we completely understand your symptoms. From there, we will perform ultrasound vein mapping, so we can see exactly where the problem veins are located. If treatment is needed, we perform sclerotherapy, the most efficient and effective spider vein treatment option. This procedure is minimally invasive and requires little to no recovery time. In fact, most patients are able to drive themselves home after treatment and typically return to their normal activities the same day.
Spider Veins Symptoms
What are the symptoms of spider veins? You may be experiencing spider veins if you show the following symptoms:
Legs that burn, sting, or ache

Legs hurt after standing for extended periods of time

A heavy, tired, or restless feeling in your legs

Swollen ankles

Purple veins
What Causes Spider Veins 
Valves in your veins should allow blood to flow up towards the heart, then shut tightly between heartbeats to prevent blood from flowing backward. However, when these valves don't work well, blood can flow backward, causing the blood to collect in the veins of the legs and form spider veins.
Anyone can develop spider veins, however, 50% of women ages 40-50 and around 25% of men ages 30-40 have spider veins. This percentage increases as both men and women age. 
Additional risk factors that can cause spider veins include: 
Can You Prevent Spider Veins? 
Enacting the following lifestyle changes can help prevent spider veins and ameliorate symptoms: 
Staying at a healthy weight

Limiting salt intake

Wearing compression stockings

Not standing for extended periods of time
What To Expect at Gilvydis Vein Clinic
If you're experiencing spider veins symptoms and looking for relief, the expert team at Gilvydis Vein Clinic can help. Our team uses state-of-the-art technology to accurately diagnose and customize your spider vein treatment options to achieve the best results.
How Are Spider Veins Diagnosed in Illinois?
Vein disease is progressive and can get worse over time if left untreated. Give yourself a chance to recover sooner by identifying vein disease symptoms early.
Our non-invasive evaluations include: 
A diagnostic ultrasound

Review of your medical history and any current medications

Analysis of current symptoms
Spider Vein Treatment 
Treating spider veins can help prevent the formation of more serious conditions such as varicose veins and chronic venous insufficiency. Above all, vein treatment can help get you back to living your life pain-free. Our experts specialize in diagnosing and treating vein disease. If you want to know how to get rid of spider veins, Gilvydis Vein Clinic can help. Spider vein treatment options are minimally invasive and include: 
Specific problem areas are identified using ultrasound vein mapping. If medical treatment is recommended for your spider vein treatment, sclerotherapy is the most common and effective procedure. During sclerotherapy, a solution is injected into the damaged veins to close them off permanently, making the blood reroute through healthy veins.
Why Choose Gilvydis Vein Clinic?  
Gilyvdis Vein Clinic vein doctors bring the diagnosis and treatment of vein disease into the 21st century by combining modern technology with advanced techniques. 
Our Vein Clinic is accredited by the Intersocietal Accreditation Commission (IAC) in Vascular Testing and in Peripheral Venous Testing. Our vein specialists have the training, expertise, and the latest medical technology to accurately diagnose and provide positive outcomes for our patients.  
To learn more about spider vein treatment options, schedule a free vein screening at one of our three locations. Click below to learn what you can expect on your first visit, and to see insurance companies that are in our network. 
Aftercare 
Sclerotherapy is a quick procedure in Illinois, typically lasting 15 to 45 minutes. Prevent dark spots from forming and streamline recovery by wearing compression stockings and avoiding direct sunlight. 
Recovery Time
Most patients are able to resume normal activities immediately after the spider vein treatment, but strenuous exercise should be avoided for at least a week. The vein specialists at Gilvydis Vein Clinic will direct you on how best to care for yourself after your procedure to get you back to your daily life as quickly as possible. 
Read What Our Patients Have to Say
The team at Gilvydis Vein Clinic has been improving patients' lives for the past 15 years. We help our patients get back to doing what they love most.  
Read testimonials from our clients and see how we can give you a leg up.
The staff at Gilvydis Vein Clinic were wonderful. They were professional and responsive to my needs. Dr. Gilvydis was very knowledgeable and did a great job of explaining everything to me. He is clearly very passionate about his profession and cares about his patients. Overall I had an excellent experience and would recommend them to anyone.
I can't begin to say how highly I recommend Dr. Gilvydis and his team! I put off getting my veins taken care of for more than 10 years because I was afraid of the whole process. It is clear that Dr. Gilvydis is passionate and highly educated about what he does! He and his team explained the whole process and made me feel very comfortable every step of the way, down to letting me choose the music during the procedures. I am thrilled with the results and experience….can't recommend enough!
I have been working with Dr. Gilvydis and his staff for over two years now. After having the full laser surgery twice (2018 and 2020) I truly know they want nothing but to make you feel better with any pain you may be suffering from your veins. While I personally struggled with the procedure itself, Dr. Gilvydis and the nurses were supportive and had a wonderful bedside manner. I have just completed my final procedure and can already tell a world of difference in my legs and ankles; the swelling and pulsing are a thing of the past! 🙌🏻
Glad I selected Gilvydis. Finished my last treatment yesterday and am feeling good.
Could not say enough about my experience. Awesome staff! If you have any issues with your legs/veins you better go here! Honest and expert advice and treatment.
Long days of teaching exacerbated the burning and restless feelings in Kendra Brauer's legs. The bruises and visible veins also provoked curious questions from her second-grade students if she wore anything shorter than full-length pants. Brauer first noticed a bruise on her leg when she was in her mid-20s. Slowly, more veins showed up and […]
REQUEST A FREE SCREENING BELOW!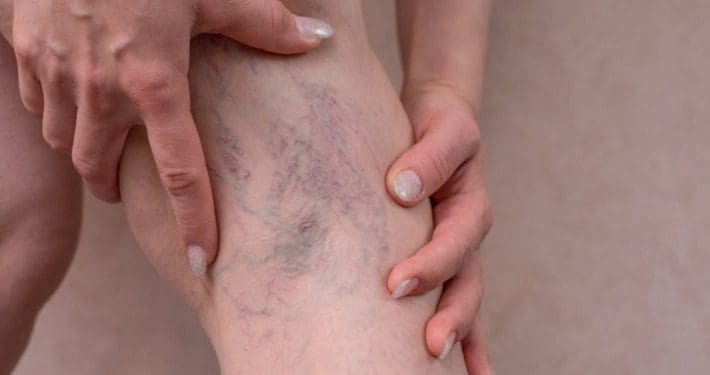 Varicose veins may look harmless at first—but this couldn't…
Gilvydis Vein Clinic
Locations
ACCREDITATIONS