Sometimes veins become visible through your skin. They often look bright red, purple, or blue. When this happens, they're called varicose veins or spider veins. Spider veins are smaller in size than varicose veins, but spider veins are still visible. They usually show up on the legs or face as tiny branches of blood vessels.
Causes
Spider veins are the result of unhealthy valves that prohibit normal blood flow back to the heart. This backflow of blood can cause the veins just below the surface of the skin to stop working, developing the presence of spider veins. They can happen to anyone but are most common in pregnant women and patients over the age of 50. Other factors include: 
Hereditary and genetic factors

 

Prolonged standing

 

Being overweight

 

Puberty, pregnancy and menopause (hormonal influences)

 

Hormone treatment after menopause

 

Irregular hormones caused by birth control

 

Abdominal pressure from constipation, tight clothing or tumors

 

Blood clots

 
Symptoms
Symptoms of spider veins occur mainly in your legs and in other places such as your face or hands and can include fatigue, aches, pains and a heavy feeling in the legs. Less commonly you may notice swelling or darkening of the skin in the ankles.
Elevating the effective area (above the heart) or wearing support stockings are great ways to lessen your symptoms.
Treatments
Before we consider any kind of treatment, you will be screened to make sure we completely understand your symptoms. From there, we will perform ultrasound vein mapping, so we can see exactly where the problem veins are located. If treatment is needed, we perform sclerotherapy, the most efficient and effective spider vein treatment option. This procedure is minimally invasive and requires little to no recovery time. In fact, most patients are able to drive themselves home after treatment and typically return to their normal activities the same day.
What Causes Spider Veins?
The primary reason that spider veins become visible is that the blood vessels enlarge. Sometimes this is caused by conditions that increase blood flow and blood pressure, such as hormonal changes during pregnancy. However, the leading cause of spider veins is malfunctioning valves inside the veins.
These tiny valves are supposed to help push blood upwards towards the heart. They normally shut tightly between heartbeats to prevent blood from flowing backward. If these valves stop working correctly, blood can start accumulating in the wrong places. The increased pressure causes spider veins in those areas.
What Are the Symptoms of Spider Veins?
The primary sign of spider veins is one or more areas of visible blood vessels on your skin. They are usually small, but sometimes they branch out along the legs. Unlike varicose veins, spider veins don't generally bulge out.
Some patients notice a burning or stinging sensation in the legs. Pain may appear or increase after standing for a long time. However, many people with spider veins don't notice any pain at all.
Are There Any Treatment Options for Spider Veins?
The first step in spider vein treatment is to analyze your symptoms. Some patients are able to control or reduce spider veins with lifestyle changes. This includes exercising, losing weight, limiting salt intake, wearing compression stockings or avoiding standing for extended periods.
The next step is to check the health of your vein valves. Screening and ultrasound vein mapping can help to detect problem areas. If medical treatment is required, sclerotherapy is one of the most common and effective options.
This involves injecting a special solution into damaged veins to close them off permanently. This causes blood to reroute through healthy veins instead. If you're interested in treatment options for spider veins, click below to start with a free vein screening.
Why Choose Us?
At Gilvydis Vein Clinic, we care about getting you back to yourself. Our team of professionals take the time to learn more about your symptoms and explain the available treatment options to help you achieve the best outcomes. We have extensive experience treating spider veins, varicose veins, and other vein health issues.
Correcting spider veins caused by malfunctioning leg valves can help to prevent the formation of more serious conditions such as varicose veins and chronic venous insufficiency. Above all, spider vein treatment can help to restore your sense of self-confidence. To learn more about treatment options available, contact Gilvydis Vein Clinic today, or schedule an appointment for a free vein screening. Click below to learn about what to expect on your first visit, and see insurance companies that are in our network.
Long days of teaching exacerbated the burning and restless feelings in Kendra Brauer's legs. The bruises and visible veins also provoked curious questions from her second-grade students if she wore anything shorter than full-length pants. Brauer first noticed a bruise on her leg when she was in her mid-20s. Slowly, more veins showed up and […]
REQUEST A FREE SCREENING BELOW!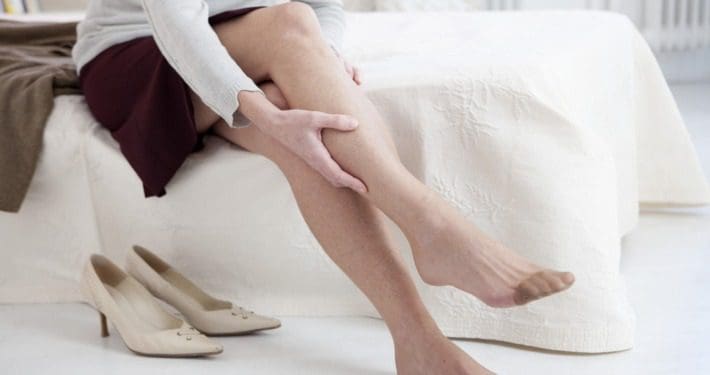 Chronic Venous Insufficiency (CVI) affects roughly 40% of American…
ACCREDITATIONS