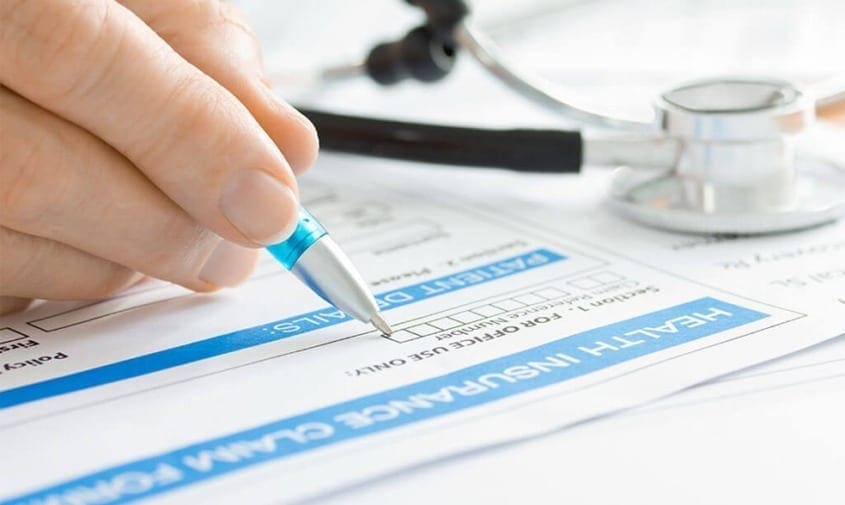 Navigating health insurance can feel confusing and overwhelming, to the point that we get discouraged from seeking or scheduling care for important issues.
Conditions such as varicose veins cause pain and discomfort, but, more importantly, these issues – if left untreated – can develop into more serious medical problems (such as life-threatening blood clots). That's why it's important to talk to your doctor about leg vein health today.
At Gilvydis Vein Clinic, we accept insurance from most major providers and Medicare. Consultations and treatments are typically covered by insurance, as the conditions we treat are not just cosmetic issues.
We help with insurance
Whether you come to us by way of a free screening or a referral from your doctor, our team will help you with insurance authorization and certification. It's our way of eliminating any barriers that might exist to getting you screened and developing a treatment plan.
Treatments such as endovenous laser ablation and ultrasound-guided sclerotherapy procedures for varicose veins are covered by almost all plans. We also offer procedures for cosmetic purposes that are typically not covered, though we have third-party financing options available.
Now that it's fall, you may have already met your insurance deductible for the year and might have lower out-of-pocket costs for treatment.
Act on your symptoms
As previously mentioned, vein disease is progressive and can lead to more serious health issues. It's important to be mindful of and talk to your doctor if you're experiencing some of these common symptoms:
Visible, bulging veins in the legs
Heavy-feeling legs
Calf pain and cramping
Discolored skin
Aching, burning, itchy or tired legs
Contact us if you have questions about vein issues, treatments or insurance. Let us help you navigate insurance so you can enjoy more active time and less downtime.
https://gilvydisvein.com/wp-content/uploads/2019/10/Insurance-blog-GVC-NIVC.jpg
588
984
Rimas Gilvydis
https://gilvydisvein.com/wp-content/uploads/2022/11/GVC-LogoUpdated.svg
Rimas Gilvydis
2019-10-22 16:24:43
2020-10-20 14:44:48
Lean on insurance to cover vein treatment