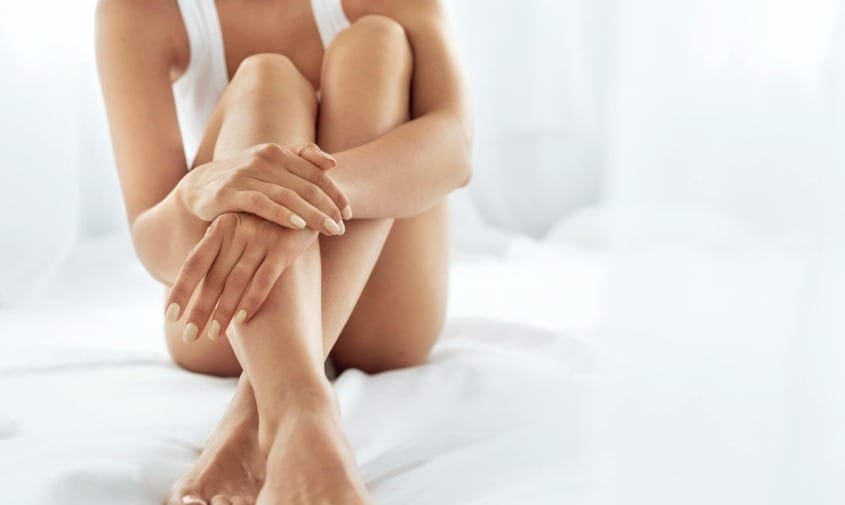 Microphlebectomy, or ambulatory phlebectomy, is an effective but invasive treatment for varicose veins. If you have suffered from varicose veins or know someone who has, you can understand how painful and embarrassing this condition can be. Microphlebectomy, although optimal for some patients, can cause additional pain during the healing process, making it a disruptive and inconvenient procedure. At our vein clinic in the greater Chicago-land area, we strive to provide the best experience for our patients, avoiding this procedure when possible, and finding a treatment option that fits with your busy schedule. Learn more about our clinic online and book your appointment today.
Varicose veins are unattractive blood vessels that appear under the surface of the skin, typically in the legs and can sometimes be painful. Veins, unlike arteries, rely on one-way valves to keep blood flowing in one direction. Varicose veins are often the result of the weakening of the walls of the veins that prevent the one-way valves from working correctly. When this happens, the blood begins to collect or pool behind the valve. It thickens as it collects and creates a bulge that gives varicose veins their lumpy appearance and dark purplish color.
The primary cause of varicose veins is when the legs stay in one position for a long time. Working at a job where you have to be on your feet for a long time or have to sit for an extended period can both cause and exacerbate your condition. Other common causes of varicose veins are:
Pregnancy
Being overweight
Aging
Pelvic congestion syndrome
Switching positions and increasing leg circulation can reduce some of your risks for developing these unsightly veins.
What is a Microphlebectomy?
Varicose veins can vary in size depending on the size of the vessel affected, and larger vessels can be removed through a small incision. With microphlebectomy, tiny incisions are made to remove the offending veins.
The incisions are usually about one to three millimeters in size and do not typically require any stitches. Scarring is small, and discomfort is minimal, but it's recommended that patients rest for 2 – 3 days after their procedure. Compression socks should be worn for 2 – 3 weeks after the procedure and vigorous exercise should be avoided for at least 2 weeks.
Non-Invasive Vein Treatment Options
Due to the intrusive and disruptive nature of having a microphlebectomy, we instead offer EVLA, or endovenous laser ablation (EVLA), and foam therapy, also known as sclerotherapy, to treat varicose veins. These cutting-edge treatments have replaced the need for surgery or anesthetic, allowing you to get back to your daily activities almost immediately.
Both EVLA and sclerotherapy are quick, non-surgical procedures that can take place in our offices. These treatment methods are less invasive than other kinds of vein procedures, making your experience less painful and easier to fit into your schedule. There is very little to no downtime, but there may a bit of bruising briefly in the area where the laser or injection is applied. Learn more about EVLA and sclerotherapy online or book your appointment, today.
Visit Gilvydis Vein Clinic in Geneva and Sycamore
If you have varicose veins or are concerned that you are at risk for developing them, contact Gilvydis Vein Clinic to schedule an appointment today. We have two locations in Sycamore, IL, and Geneva, IL for your convenience. Our friendly and professional staff will help you determine the best method of treatment for your varicose veins, taking the time to learn about your situation and thoroughly examine your legs.
Image Credit: Getty/puhhha
https://gilvydisvein.com/wp-content/uploads/2020/11/GettyImages-931733062-1.jpg
1414
2121
Rimas Gilvydis
https://gilvydisvein.com/wp-content/uploads/2022/11/GVC-LogoUpdated.svg
Rimas Gilvydis
2019-01-21 13:47:08
2020-11-03 11:36:22
Alternative Treatments to Microphlebectomy