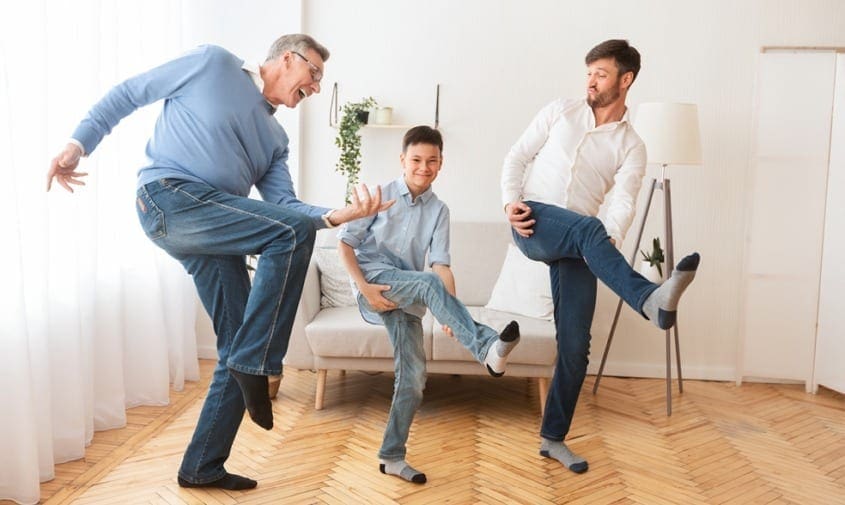 It's important to know our family history for various medical issues, from cancer to vein disease.
A visit to the doctor's office is a frequent reminder of this need-to-know information every time we have to fill out a form or confirm details with a nurse during a checkup.
Another question to ask your immediate and/or extended family members is for their history with vein disease, be that varicose veins, spider veins, or deep vein thrombosis (DVT). It's common to assume these issues are just cosmetic, but vein disease is serious and will worsen over time if left untreated.
Study links varicose veins, DVT
How serious are varicose veins? A 2018 study in the Journal of the American Medical Association (JAMA) found that among adults with the condition, there is a significantly increased risk of developing DVT, when a blood clot (thrombus) forms in one or more of the deep veins in your body, usually in your legs.
A blood clot is a life-threatening complication, so treating varicose veins before they get worse is critical. There are real health risks associated with vein disease.
Symptoms can be debilitating
The look of varicose or spider veins can be annoying and embarrassing. They can appear as red and blue spidery lines on our legs or bulging, twisted veins that make us choose long pants over shorts or a bathing suit every time (or be grateful for added layers during the winter months).
But clothing doesn't cover up the symptoms of vein disease, which can feel unbearable and interfere with everyday activities like sleeping, standing, and walking. The most common symptoms of varicose veins include:
Aching or throbbing pain in the legs
Slightly swollen legs, ankles or feet
Itchy legs
Hot or burning sensation in the legs
Heaviness in the legs or feet
Restless legs
Skin that looks discolored or thick along the legs or feet
Talk to your doctor if you're experiencing any of these symptoms. Or you can contact us anytime for a consultation, and we can determine what next steps are needed.
 Ask Your Parents
Nearly 55% of women will develop varicose veins, and 45% of men, too. That's why it's critical to understand your family history on both your mother's and father's sides. Vein disease affects both men and women.
The earlier vein disease is treated, the better, and women no longer need to wait until after they're done having children. Vein disease can be treated between pregnancies, and we can do consultations for women in their second and third trimesters.
Men are less likely to seek treatment for vein disease. Men tend to wait on treatment and ignore the early symptoms, allowing the disease to advance. Men will seek treatment when they start experiencing the more debilitating symptoms of the disease. Vein disease affects individual lifestyle activities and quality of life. Today's treatment is safe, with little or no downtime allowing men to get treatment without having to miss work.
One of your parents or grandparents may be reluctant or hesitant to talk about varicose veins because they were previously treated with painful vein-stripping procedures. Those are outdated treatments. At Gilvydis Vein Clinic, our founder Dr. Rimas Gilvydis performs minimally invasive sclerotherapy and endovenous laser ablation that produce minimal pain and offer little-to-no downtime.
Our team has performed more than 24,000 successful laser vein treatments. Don't wait to schedule a consultation for varicose or spider veins. Act now to stop the progression of vein disease, which, if left untreated, can debilitate your quality of life and limit your active lifestyle.
https://gilvydisvein.com/wp-content/uploads/2020/11/Herditary-blog.jpg
588
984
Rimas Gilvydis
https://gilvydisvein.com/wp-content/uploads/2022/11/GVC-LogoUpdated.svg
Rimas Gilvydis
2020-11-24 17:28:32
2021-08-20 11:48:49
Family history increases risk for developing varicose veins