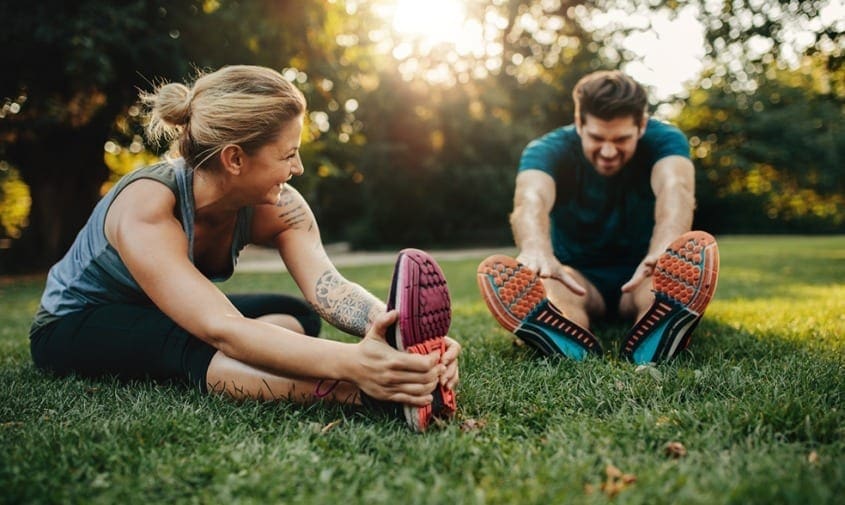 With shelter in place in Illinois heading into its second month, it's important to stop and think about how your health may be affected by the restrictions.
Whether you have been binging Netflix shows, trying to finish a 1,000-piece puzzle, or getting lost in a novel, sitting for long periods of time increases the risk for chronic issues such as heart disease and diabetes.
Varicose veins are another medical condition that can develop when veins no longer sufficiently send blood from the legs back to the heart. Our veins have valves that enable the blood to flow forward toward the heart, but those valves can become damaged and weakened over time.
Damaged and weakened valves result in blood pooling in the legs and sitting too long helps gravity push that blood further down in the body. That's when we increase our risks for serious, life-threatening conditions such as blood clots and deep vein thrombosis.
As the spring weather turns warmer, there isn't a better time than now to start getting on your feet every day. Keeping your blood flowing and circulating well is important for your health. You don't have to participate in rigorous exercise every day. Movement of any kind will make an impact on leg vein health. Below are some ideas to get you started:
Prop your feet up on a footrest or stool to help elevate your legs throughout the day.
Stand up and do some calf raises (stand on your tiptoes, release and repeat) or try a few squats.
Take a 30-minute walk (or run) every day. This can help boost circulation and allow your veins to function properly.
Participate in an activity such as yoga. There are many great instruction videos available online (check YouTube or your cable provide might have yoga and other fitness resources on demand).
Take a bike ride with your family. This is a lower-impact activity that can improve leg health.
If you're concerned about painful, achy legs, call us anytime or click here to schedule a virtual consultation or in office screening. You can also hear directly from patients about how our minimally invasive treatments helped their leg pain caused by too much standing and sitting on the job.
https://gilvydisvein.com/wp-content/uploads/2020/05/Get-on-your-feet-blog.jpg
588
984
Rimas Gilvydis
https://gilvydisvein.com/wp-content/uploads/2022/11/GVC-LogoUpdated.svg
Rimas Gilvydis
2020-05-14 14:02:40
2020-05-14 14:02:40
Get On Your Feet