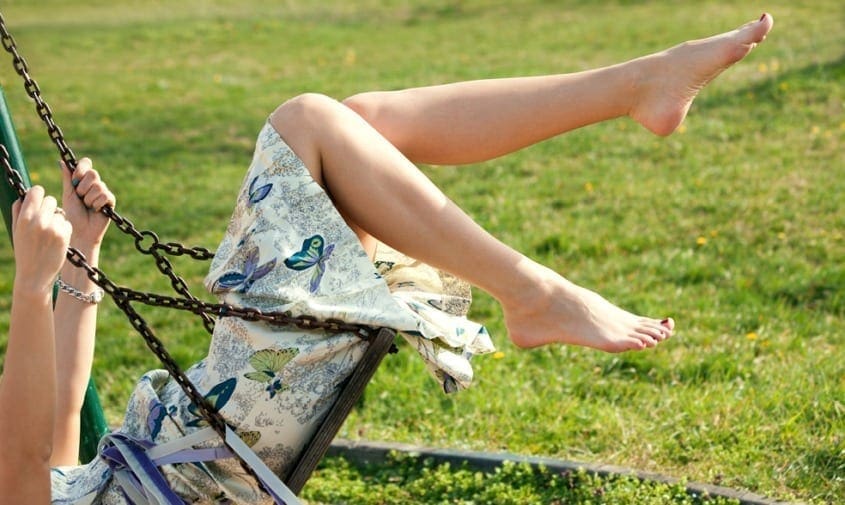 Even before winter releases its icy grasp, our minds shift to spring. We begin dreaming of days at the park, lazy afternoons lounging around the pool, and evenings spent firing up the barbecue. Retailers stock their shelves with shorts, tops, sundresses, swimsuits and sandals. While most of us look forward to the warmer months, those who suffer with vein disease are often filled with a sense of dread. Bulging veins and leg ulcers make wearing the fashions of the season an embarrassing affair, leading many to swelter in long pants all spring and summer. The pain and swelling of vein disease also makes it difficult to enjoy warm weather activities, like softball, hiking, bicycling or swimming. Even a simple stroll around the neighborhood may be too painful to bear.
At Gilvydis Vein Clinic, we offer a variety of minimally-invasive treatments, like Endovenous Laser Ablation (EVLA), which uses a laser catheter to close off bad veins, which then redirects blood to healthy veins. There's no scarring and recovery time is minimal, with many patients returning to their normal activities the same day. In addition to getting rid of ugly, gnarled veins, EVLA eliminates the pain and swelling, giving patients healthier, lighter, younger feeling legs.
During your initial consultation, we'll talk about your vein-related symptoms, along with your medical history, including what medications you take, past or present diagnoses, any prior medical procedures you've had, and whether your parents had varicose veins. If we determine any tests are necessary, rest assured they will be painless and noninvasive. Wear comfortable clothes, as you may undergo an ultrasound, which uses sound waves to create an image. Don't forget your ID and be sure to bring your insurance card, as our treatments are covered by nearly all plans. We can also help you navigate insurance so you can get the help you need. You can save time by completing your paperwork in advance or simply arrive 15 minutes early to fill it out in the comfort of our office.
With spring just around the corner – and summer waiting in the wings – why wait any longer to address your vein health issues? Contact us today to schedule a free consultation and we'll help you get your legs spring-ready, so you can enjoy everything the warmer months have to offer.
https://gilvydisvein.com/wp-content/uploads/2020/03/GVC-NIVC-blog-Spring.jpg
588
984
Rimas Gilvydis
https://gilvydisvein.com/wp-content/uploads/2022/11/GVC-LogoUpdated.svg
Rimas Gilvydis
2020-12-30 10:24:01
2020-12-31 14:43:24
Get Your Legs Spring-Ready!