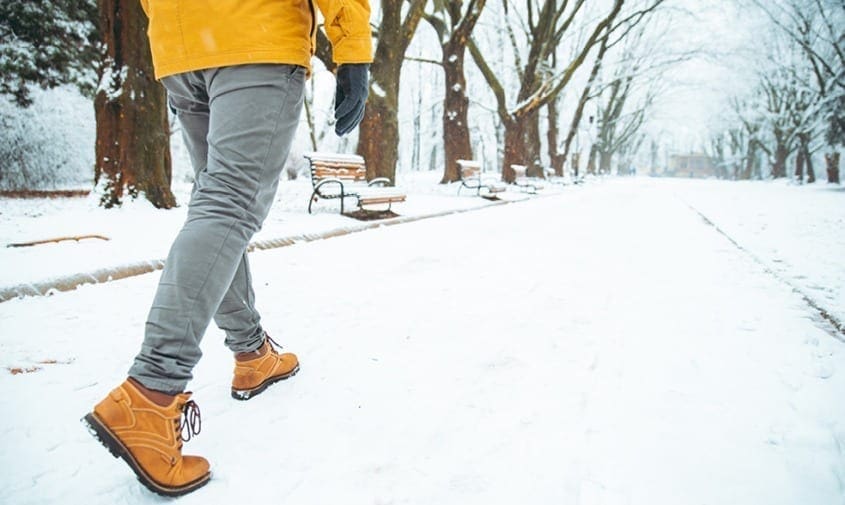 Varicose Veins in Men
We get it. Guys don't often obsess over the look of varicose veins at the beach.
But men make up about 25% of varicose vein patients nationwide and nearly 45% percent of our patient base at Gilvydis Vein Clinic. Almost half of all men get varicose veins at some point, and the debilitating pain associated with vein disease is not something to ignore.
In 2018, a study published in the Journal of the American Medical Association determined that there was a greater occurrence of serious health problems when varicose veins were present. The significant observation of the study was that the risk of developing deep vein thrombosis (DVT), a blood clot deep in the veins, was over five times greater in varicose vein patients than those who did not have varicose veins.
Download the E-Book for More Information
Don't Leave Varicose Veins Untreated
Vein disease will worsen over time if left untreated. Complications include leg ulcers, where the skin breaks down and allows bacteria to enter, causing numbness and infections.
Varicose veins look like purple or blue blood vessels on your thigh or calf. You also might experience aching, heavy or sore legs, restless legs, sometimes with swollen ankles or feet, especially after standing or sitting for long periods of time.
Risk factors associated with vein disease include a sedentary lifestyle, obesity, age, smoking, and family history. You can help prevent varicose veins by exercising, increasing your water intake, and consuming more fiber, vitamin C, and rutin (found in food such as cherries, blueberries, apples, apricots and buckwheat).
These activities and wearing compression socks/stockings can also help ease symptoms related to varicose veins but will not stop its progression. Individuals often feel the achiness and heaviness in the legs due to vein disease before it becomes visible. For this reason and if and when varicose veins become more visible, treatment is the next step.
Find A Vein Specialist in Illinois
At Gilvydis Vein Clinic, we treat varicose veins simply and easily through minimally invasive procedures such as endovenous laser ablation and ultrasound-guided sclerotherapy. These are highly effective treatments that are covered by most health insurance and with minimal recovery time.
Our specialists can help you determine if you have varicose veins and if vein disease has progressed to something more serious. Contact us today to schedule a consultation and read more about other men who have taken steps to treat their varicose veins.
https://gilvydisvein.com/wp-content/uploads/2021/01/Guys-dont-ignore-varicose-veins-blog.jpg
588
984
Rimas Gilvydis
https://gilvydisvein.com/wp-content/uploads/2022/11/GVC-LogoUpdated.svg
Rimas Gilvydis
2021-01-19 11:36:47
2022-10-20 08:19:08
Guys: Don't Ignore Varicose Veins