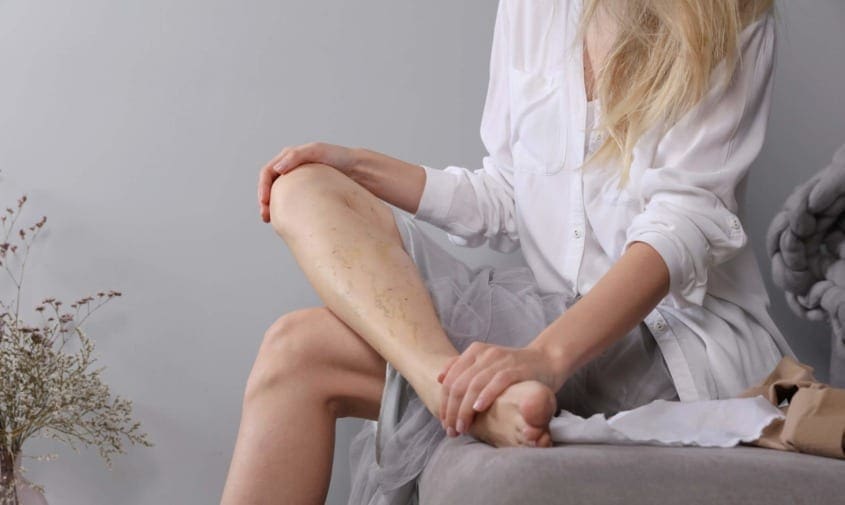 When Do You Need Vein Treatment in IL?
Why wait to schedule a consultation for varicose or spider veins, or consider noninvasive vein treatment that can help address leg pain and discomfort? Act now to stop the progression of vein disease, which if left untreated can harm your quality of life and limit your active lifestyle.
Signs of Serious Vein Disease
It's important to recognize the signs of vein disease now to prevent further complications. We can help explain how vein disease can progress and what signs to consider. There are seven main stages of vein disease, ranging from signs that are less obvious to more serious.
Progression of Vein Disease
Stage 1:
Know that vein disease may not be visible yet. You may have vein disease even if you do not see varicose veins at the skin's surface. Symptoms include leg pain, aches or cramps, throbbing, itching, heaviness in your legs, burning, swollen legs or ankles, and restless legs.
Stage 2:
Keep a look out for spider veins. Spider veins are small, damaged veins that appear on the legs' surface. They can be blue, purple, or red, and look like thin lines, web-like networks, or branches. These veins can cause aching, burning or pain.
Stage 3:
Watch for varicose veins, which are enlarged, swollen veins that are often dark purple or blue in color. Primary symptoms are pain, swelling, heaviness and discoloration. The veins can bleed, and ulcers can form when the disease progresses.
Stage 4:
Check to see if you are experiencing edema. This is swelling in the legs and ankles. Leaky valves cause blood to pool in your legs, which causes swelling when you are on your feet for long periods of time.
Stage 5:
Look for corona phlebectatica, which are abnormally visible blood vessels at the ankles that look like blue and red spider veins. Common symptoms are pain, itching, a burning sensation and swelling.
Stage 6:
Be aware of skin changes. Bleeding and fluid buildup caused by damaged veins can affect the skin's color. Progressive skin changes can lead to leg ulcers. Symptoms include pain, hardening of the skin and skin color changes.
Stage 7:
Watch for leg ulcers. This stage produces a wound on the leg or ankle caused by abnormal or damaged veins, leading to venous hypertension and a breakdown of the tissue.
There are three easy steps to receiving great results. First, schedule your consultation. Scheduling your first appointment is easy. Contact us today for a free screening.
Second, talk through health insurance benefits with one of our insurance experts. After receiving your approval letter, we will reach out to you about financial planning.
Lastly, get your vein treatment scheduled. Leading-edge, minimally invasive treatment options are performed in our state-of-the-art facility by Dr. Rimas Gilvydis. We provide quick, convenient in-office treatment with excellent results that require little-to-no downtime.
As a reminder, you can reach out to us anytime for more information about vein disease and to request a screening. Don't hesitate to also ask your existing health care team – a nurse, family doctor or podiatrist – about vein disease and be honest and open about your symptoms.
https://gilvydisvein.com/wp-content/uploads/2020/11/GettyImages-1206696871.jpg
1414
2121
Rimas Gilvydis
https://gilvydisvein.com/wp-content/uploads/2021/10/GVC_logo_wNaperville.png
Rimas Gilvydis
2020-09-22 15:13:42
2022-04-14 07:38:03
How Varicose & Corona Phlebectatica Veins Progress in IL