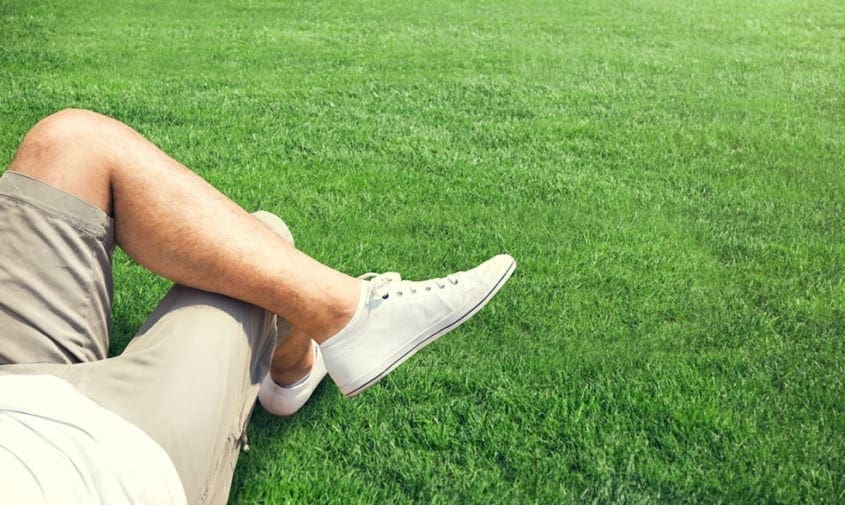 When you hear about varicose veins, what comes to mind? Your mother? Grandmother? Wife? If that's the case, you're not alone. Leg vein problems are typically thought to be a women's issue, but in reality, the condition affects the genders nearly equally. At Gilvydis Vein Clinic, 45% of our patient base is male, with a wide variety of ages represented.
People usually think of varicose veins as a purely cosmetic issue, but they cause far more troubles than the gnarled, bulging veins we typically associate with vein disease. Leg vein disease symptoms often include pain, swelling, heaviness, and throbbing that make everyday activities difficult. Left untreated, it can progress to cellulitis, scar tissue, ulcers, bleeding, blood clots, and even deep vein thrombosis, a potentially fatal condition.
Varicose veins develop for a variety of reasons, including a family history of the condition. Other contributing factors include prolonged sitting or standing, which negatively impacts blood flow, along with smoking, consuming too much sodium, and being overweight. While young people are certainly susceptible to vein disease, the risk increases with age because of the loss of tissue tone and muscle mass, along with a weakening of the venous walls.
There are several steps you can take to help alleviate the discomfort of varicose veins, such as:
Losing weight
Eating more fiber
Consuming more vitamin C
Drinking more water
Watching your salt intake
Eating foods rich in rutin, a flavonoid found in asparagus, berries, figs, and other produce
Exercise also helps, especially biking and walking. Elevate your legs when resting and avoid crossing your legs while sitting. Compression socks or stockings may also provide some relief.
While these tactics are helpful, the only way to rid yourself of varicose veins – and the associated health risks – is to undergo treatment. Fortunately, we've come a long way since the days of vein stripping and other scary-sounding procedures. At Gilvydis Vein Clinic, our minimally invasive treatments such as endovenous laser ablation and ultrasound-guided sclerotherapy are highly effective and covered by most insurance plans. There's no scarring and recovery time is minimal, with many patients returning to their normal activities the same day.
June is a busy month for the guys – it's Men's Health Month and Father's Day is June 21. Guys, remember – don't ignore your symptoms that could be related to vein disease. And ladies, think about all the important men in your life and encourage them to get the treatment they deserve – especially if they've been complaining about pain and other symptoms.
Stop letting painful, swollen legs slow you down. Contact us today to schedule a free consultation, and read more about other men who've taken steps to treat their varicose veins.
https://gilvydisvein.com/wp-content/uploads/2020/06/Mens-Health-Blog.jpg
588
984
Rimas Gilvydis
https://gilvydisvein.com/wp-content/uploads/2022/11/GVC-LogoUpdated.svg
Rimas Gilvydis
2020-06-22 12:18:10
2021-05-20 12:37:51
Leg Vein Issues Are A Guy Thing, Too!