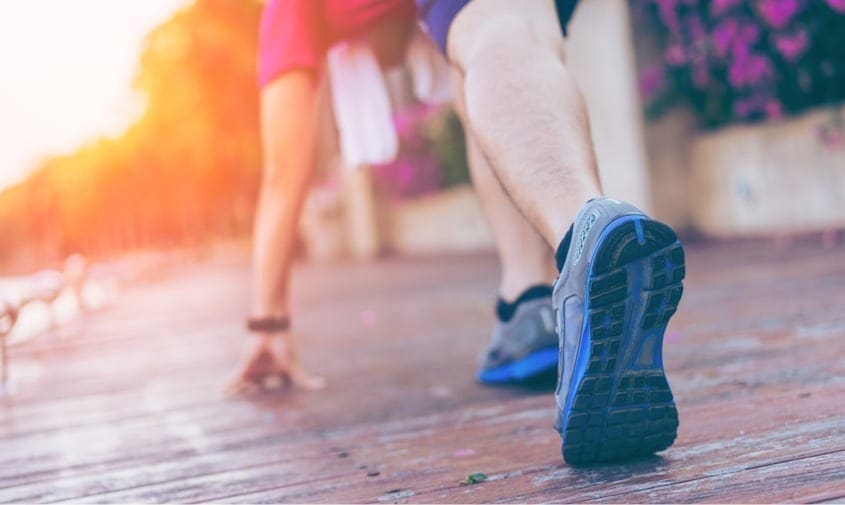 With the arrival of the New Year, you may have determined resolutions for self-improvement. Some of these commitments may involve sticking to a healthier diet, making exercise a regular routine or finding the time to better connect with family and friends. The most popular resolutions are generally related to improving physical health and appearance, with the hopes of a new and improved self. Odds are, you've made a similar plan yourself, with a new goal of getting the look and lifestyle you've always wanted.
However, you may have forgotten an important element of your self-confidence and positive self-image: your veins. For those with vein issues, such as varicose veins, the effect on their physical appearance can be debilitating. You may find yourself refusing to wear summer clothing like shorts as the weather warms or feeling uncomfortable donning a swimsuit for a day at the pool. In addition, some people with varicose veins experience symptoms such as itching, pain, or swelling, which can take away from the enjoyment of daily life.
Resolving vein issues is easier than ever
The good news is that with the new technology available today, the best treatment for varicose veins comes in many different forms, with plenty of options for patients to find their perfect fit. Compared to even five to ten years ago, the advancements in varicose vein surgery and other treatments is astounding. Resolving your vein issues is easier than ever, and there is no reason to wait any longer. Plus, if you tackle your vein issues early in the year, you will be ready to debut a confident new you come spring and summer! Imagine being able to slip into a comfortable pair of shorts without a second thought and absolutely zero worry about embarrassing varicose veins.
Make your dream become a reality
Several innovative vein treatments can make this dream a reality for you, and the options are minimally invasive and highly successful. Here are just a few of the exciting new varicose vein treatments available today:
• Vein Mapping: Ultrasound vein mapping is often the first step taken before any combination of endovenous laser ablation/treatment and sclerotherapy. In order to properly diagnose, locate, and gauge the severity of problematic veins, vein mapping is used to give the doctor a clear understanding of the best way to treat your specific case. During vein mapping, certified ultrasound technicians use high-frequency sound waves to measure blood flow and examine the veins, which then allows the doctor to pinpoint any areas where the blood flow is not at the proper levels. By using this technique, the doctor can develop a minimally invasive plan, avoiding healthy veins and only focusing on problematic areas.
• Endovenous Laser Ablation (EVLA/EVLT): Endovenous laser ablation (EVLA), also commonly referred to as endovenous laser treatment (EVLT), is a laser vein treatment that allows varicose veins to be treated with a simple laser catheter. EVLA is a minimally invasive method that comes with less risk than traditional vein surgery, and a very low rate of complications.
During the procedure, the doctor closes the varicose veins using the heat and light from the laser and then redirects the blood flow to healthy veins. The varicose veins will retreat from the surface of the skin once they have been sealed, and any other related symptoms should be resolved as well.
Patients are often surprised that EVLA is a fairly short procedure, with no scarring and little to no discomfort. In fact, with EVLA/EVLT, you can drive yourself home after the procedure and return to your daily routine the very same day.
• Sclerotherapy: Sclerotherapy is often used in conjunction with endovenous laser ablation. EVLA/EVLT uses laser vein therapy to correct the main problematic veins and sclerotherapy is then used to fix any tributary veins that are also nonfunctional. With sclerotherapy, the doctor takes a proactive approach towards these tributary veins, preventing them from turning into varicose veins in the future. It is an effective technique that requires very little recovery time, as the doctor simply injects a liquid sclerosing agent to close down the problematic veins.
At Gilvydis Vein Clinic, our experienced staff works together with Dr. Rimas Gilvydis to provide patients with only the best varicose vein treatments. Dr. Gilvydis has completed more than 20,000 vein treatments, changing the lives of patients with his expertise, refined techniques, and cutting-edge treatments.
If you are interested in learning more about your options for varicose vein treatment, contact us to schedule your free screening today. We will be more than happy to help you find the perfect varicose vein treatment so that you can look and feel good all year long.
https://gilvydisvein.com/wp-content/uploads/2018/03/New-year-New-veins-resized.jpg
588
984
Rimas Gilvydis
https://gilvydisvein.com/wp-content/uploads/2022/11/GVC-LogoUpdated.svg
Rimas Gilvydis
2018-03-06 15:00:23
2021-05-11 12:00:11
New Year, New Goals