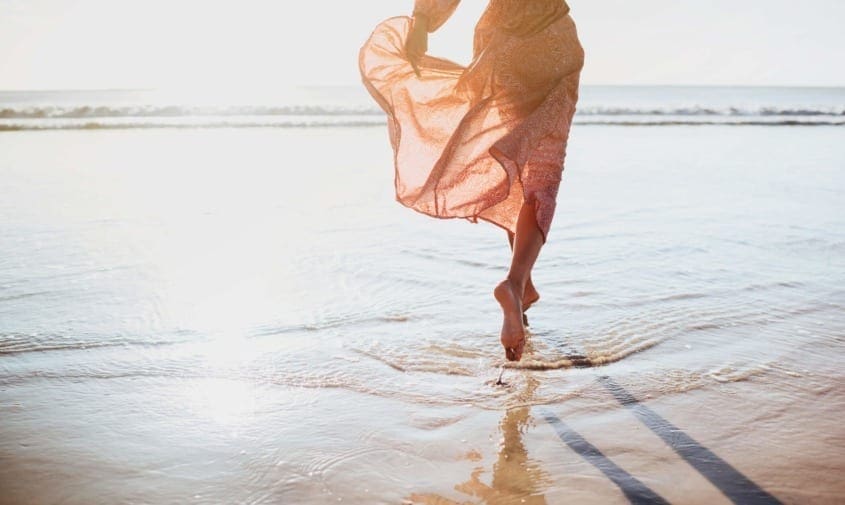 The increased temperatures of summer have finally hit after a rainy, cooler spring. That warmer weather is a reminder to prioritize leg vein health, especially because your legs will likely be more exposed in shorts and swimsuits.
Conditions such as heat stroke and sunburns might be more top of mind this time of year, but intense heat can worsen the pain and discomfort associated with varicose veins.
The summer heat can intensify common varicose vein symptoms such as a burning or throbbing sensation in the legs; tired, achy or heaviness in the legs; swelling, especially as the day progresses; chronic pain similar to muscle cramps; itchiness; and skin discoloration in the areas of pain or discomfort.
If you recognize any of these symptoms, call us anytime at 815-981-4742 to request an appointment or come to one of our free vein screenings. Screening is crucial to fully understand what's going on with your veins.
If treatment is necessary, we offer innovative, minimally invasive procedures for varicose veins that don't require lengthy recovery time. There's still time to get your legs summer-ready and no need to suffer the pain and frustration of bulging, unsightly veins.
In the meantime, here are some general tips that will promote good leg vein health (and help the rest of your body!) during the summer.
Remember to hydrate. This is important all year-round but especially when spending more time outside. Heat and humidity can zap your energy quickly, so have plenty of water around – whether it's at the beach or while working outside in the garden. This can prevent the cramping associated with dehydration that can worsen varicose vein symptoms, and staying hydrated helps with overall blood flow.
Maintain a healthy diet. It's OK to indulge in some cool treats such as ice cream, but including foods such as blueberries, avocados and beets can improve leg vein health.
Don't forget the sunscreen. This is good advice for protecting all of your skin and, in this case, the skin and veins just beneath the skin. Avoid direct sun exposure during midday and grab a coverup if you plan to be outside for a long period of time.
Exercise – and relax. It's usually easier to stay active during the summer, so make sure to maintain movement and exercise. Elevate your legs when you're relaxing to promote better circulation in them. Remember to wear comfortable shoes during extended periods of summer activity – aka swap the flip-flops for sneakers or supportive sandals when you can.
With special attention to some of these steps, you'll have more fun in the summertime and less worry about your legs. Don't let varicose veins make you keep those shorts and swimsuits packed away. Call us today to request an appointment online.
Image Credit: Getty/Margaryta Basarab
https://gilvydisvein.com/wp-content/uploads/2020/11/GettyImages-1183929229.jpg
1414
2121
Rimas Gilvydis
https://gilvydisvein.com/wp-content/uploads/2022/11/GVC-LogoUpdated.svg
Rimas Gilvydis
2019-07-10 16:11:32
2020-11-03 12:06:24
Prioritize leg vein health in the summertime heat