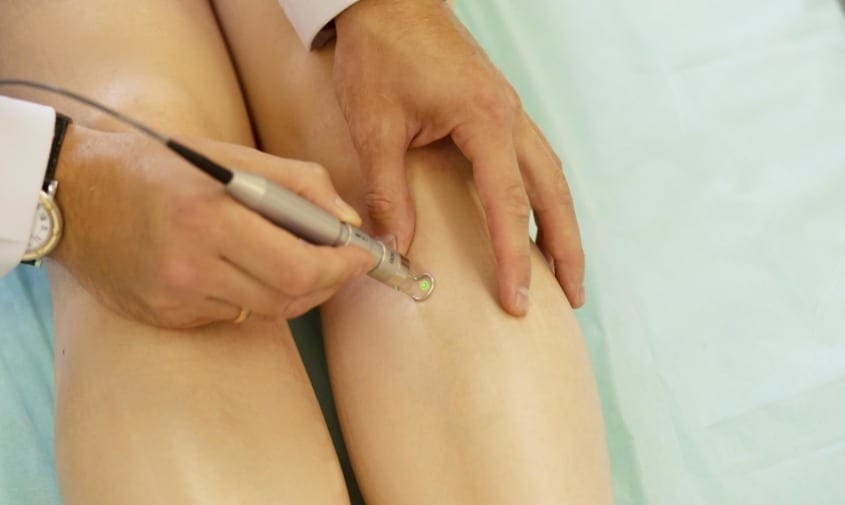 As you grow older, you will need to be aware of the signs of a broader range of potential bodily complications, especially those involving vein health. With one in every four Americans displaying some form of severe heart disease throughout their lives, paying attention to what your veins are telling you is more important than ever.
Varicose veins, in particular, are a common issue among individuals between the age of 40 to 80, and while they are not as life-threatening as high blood pressure or other heart and vein problems, they can lead to a tremendous amount of discomfort. As you age, this reduces your quality of life. Fortunately, there are ways you can treat this issue on your own time to make the pain more bearable.
Are you suffering from varicose veins and are seeking immediate help? Contact Dr. Gilvydis, today.
Move Your Legs
When dealing with varicose veins, you may not feel like getting up to move around; however, doing so is one of the best ways to fight off the pain. Walking for at least 30 minutes each day is one of the most beneficial ways to treat your veins. If you have a busy schedule that restricts your exercise availability, there are plenty of other options:
Flex your feet often while sitting
Stretch your calves and thighs, even if just while sitting
If working at a stationary position, change position every 30 minutes
Bend and stretch your knees often
Pairing these simple exercises with plenty of water helps keep your blood moving, preventing it from pooling in your veins and causing pain.
Cold Water
Sometimes, even exercise is not enough to stave off vein pain and preventing your legs from aching at the end of the day. If this is the case, consider showering with cold water. Cold water causes veins and blood vessels to shrink, making it excellent for relieving the uncomfortable swelling that often accompanies this venous disease.
Alternately, remember that hot water causes veins to expand, which could cause your pain to increase or severe cramping to begin. Therefore, avoid spending time in hot tubs or soaking in warm baths whenever you are able.
Preventative Measures
As the saying goes, sometimes a good, solid dose of prevention is the best treatment. There are several measures you can take to discourage varicose vein pain from occurring in your legs, and many of them are easy additions to your daily routine:
Wear special compression hosiery
Avoid wearing heels
Limit the wearing of tight-fitting clothing
Seeing a Doctor
If you have been experiencing vein pain regularly, consider visiting a qualified specialist. The right professional can help you find new ways to cope with the pain you've been feeling and check for any additional complications. Book an appointment with Gilvydis Vein Clinic today!
Image Credit: Getty/ElenaChervyakova
https://gilvydisvein.com/wp-content/uploads/2020/11/GettyImages-537854917.jpg
1414
2121
Rimas Gilvydis
https://gilvydisvein.com/wp-content/uploads/2022/11/GVC-LogoUpdated.svg
Rimas Gilvydis
2019-03-25 16:07:13
2020-11-03 11:41:28
Treatments for Varicose Vein Pain