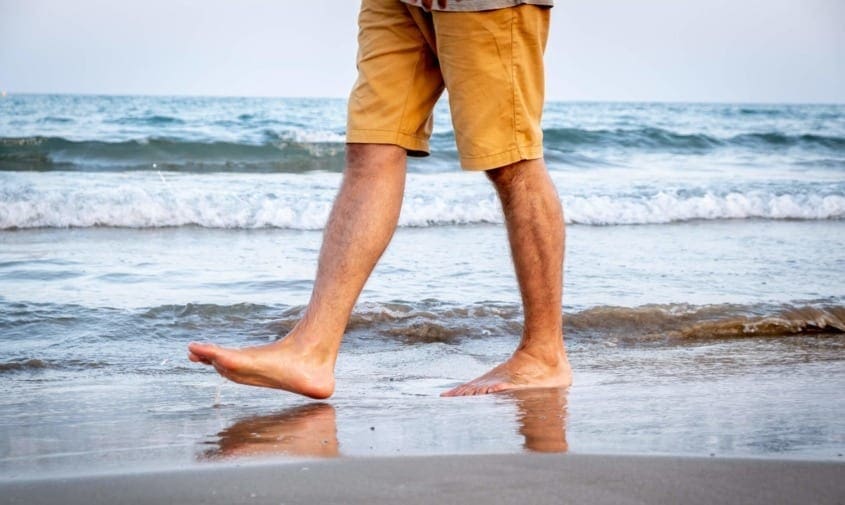 If we did some word association with the condition known as varicose veins, terms such as pregnancy and compression stockings would likely be thrown into the mix.
It's easy to understand why many people associate varicose veins primarily with women. So many of these veins show up during pregnancy, and about three-fourths of people who have the condition are female, according to the American Vein and Lymphatic Society, a group for health care providers who specialize in venous and lymphatic diseases.
That means a quarter of men – millions of men – are living with varicose veins. At Gilvydis Vein Clinic, about 45 percent of our patient base is male, and the severity of the disease is similar among the genders.
Men shouldn't feel afraid or embarrassed to address their varicose veins. Risk factors include family history, older age, obesity, and prolonged standing or sitting – issues that don't discriminate based on gender.
As we round out Men's Health Month, it's a perfect time to learn more about varicose veins and take steps to address the pain and discomfort you may be feeling.
A good first step is recognizing the symptoms. Varicose veins often look like bulging blue "cords" that appear near the surface of your skin – primarily on the feet and legs – and are caused by weakened or damaged valves in the veins that restrict blood flow. Symptoms include skin tenderness, swelling, itchiness, and aching.
Many primary care physicians will recommend patients wear compression stockings to help with these issues, but getting rid of varicose veins has never been easier. Minimally invasive laser treatments address the swollen veins, and patients report little to no pain or complications. These treatments are also covered by insurance, and we accept most plans.
Want to reduce the effects of varicose veins? Recommended lifestyle changes include:
Move more. Standing and sitting for too long inhibits blood flow.
Prioritize a healthy diet.
Exercise regularly to improve circulation.
If you can, elevate your legs when sitting.
Quit smoking or using tobacco.
Men, you are not alone in living with varicose veins. I had them for many years, and the condition was a big reason why I decided to enter this field and help others. It's not a sign of weakness to seek treatment for a condition that's causing you pain and discomfort.
Call us today at 815-844-8607 or click here to sign up for a free vein screening and get your quality of life back.
Image Credit: Getty/mediamasmedia
https://gilvydisvein.com/wp-content/uploads/2020/11/GettyImages-1162997762.jpg
1414
2121
Rimas Gilvydis
https://gilvydisvein.com/wp-content/uploads/2022/11/GVC-LogoUpdated.svg
Rimas Gilvydis
2018-06-29 15:35:32
2020-11-03 12:08:09
Varicose veins are a reality for men too