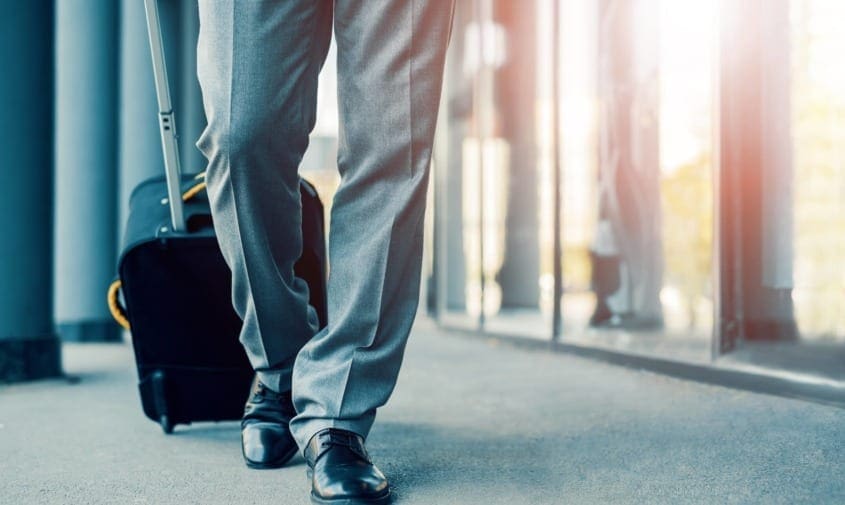 It's that time of year, when traveling and the holidays go hand in hand for millions of Americans. Long trips of four hours or more by car, train or plane can be challenging for people in general. But these days, air travel is uncomfortable for just about everyone, and sitting in a cramped seat for hours is even more challenging for those traveling with vein disease.
Vein disease and blood clot risk
If you suffer with vein disease, especially bulging veins, the chances of developing a blood clot during air travel is increased by:
Use of oral contraceptives
Pregnancy
Cancer
Recent surgery
Older age
Obesity
History of previous blood clots
Genetic predisposition to blood clots
Take these precautions when traveling with varicose veins
These simple steps can help you protect yourself from blood clots while traveling:
Pump it up – Lift up your heel like you're getting on your tippy toes to engage your calf muscle. This allows blood to pump from the leg to the heart, which is key for vein health. Do as many "heel lifts" as possible, especially if it's inconvenient to get out of your seat during the flight.
Avoid tight pants – Keep things loose around your waist area. A tight fit in the waist creates a tourniquet effect, increasing pressure on the abdomen and hindering the venous system's purpose of moving blood from the legs back to the heart.
Water rules – When traveling, it can be tempting to indulge in alcohol, sweets and other foods and drinks that can dehydrate you. But make water your top choice. Staying hydrated keeps vein walls from narrowing and can prevent constipation, which also stresses the venous system.
Keep things flowing – Wear compression stockings to improve blood flow from the legs back to the heart.
If you plan to travel soon, have varicose veins and are concerned about getting a blood clot, talk with your doctor.
Advanced, specialized vein care is close to home
If you have varicose veins or spider veins and you're concerned about traveling for the upcoming holidays or anytime soon, contact Gilvydis Vein Clinic in Sycamore and Geneva, Illinois today. With advanced diagnostics and individualized, leading-edge treatments, we've helped thousands of Midwesterners overcome vein disease and varicose veins to look and feel great.
To learn more or schedule an appointment with one of our vascular specialists, call 815-844-8607 or click here to use our online form.
Image Credit: Getty/Ivanko_Brnjakovic
https://gilvydisvein.com/wp-content/uploads/2020/11/GettyImages-613118086.jpg
1391
2154
Rimas Gilvydis
https://gilvydisvein.com/wp-content/uploads/2022/11/GVC-LogoUpdated.svg
Rimas Gilvydis
2018-12-09 15:50:36
2020-11-03 12:11:41
Varicose veins can lead to health problems during long trips