SPECIALTIES:
Physician Assistant (PA)
Adolescent Medicine (Physician Assistant)
Adult Medicine (Physician Assistant)
Family Medicine (Physician Assistant)
Pediatrics (Physician Assistant)
Phlebology
Urgent Care Medicine (Physician Assistant)
Vascular Medicine
Venous and Lymphatic Medicine
 815-981-4742
 info@gilvydisvein.com
Sycamore Location
2127 Midlands Court
Suite 102
Sycamore, IL 60178
 815-981-4742
Geneva Location
2631 Williamsburg Ave.
Suite 202
Geneva, IL 60134
 815-981-4742
With Gilvydis Vein Clinic since May 2016.
Practicing Physician Assistant since 2014.
Employed within the medical field since 2007.
Mark Whitney began his medical career as a transporter for Edward Hospital in Naperville, IL, after obtaining his Bachelors of Science degree and while attending classes in Nuclear Medicine. After completing the certification, Mark was employed within the Nuclear Medicine field for six years, which brought him to Rockford where he met his wife, Kristin. It was during this time that Mark realized he wanted to help more patients and decided to further his education.
Mark earned a masters degree and graduated from the Physician Assistant program at Rosalind Franklin University of Medicine and Science. After graduation, he was offered a position in Rockford and began a career in Urgent Care medicine. Two years later, Mark was offered a position with an outstanding group of individuals at Gilvydis Vein Clinic.
Mark enjoy spending his free time with his wife, Kristin, and children (and dog). He loves traveling, exploring new things to do around town, and creating as many memories as possible.
Why do you love working at GVC?  
"I aim to treat each patient with the utmost care and respect. I have been in the medical field for more than a decade and love seeing all of the changes that occur constantly. The vein field is fascinating and our outcomes here are amazing to witness firsthand. The reactions we get from our patients, both physically and emotionally, make this all worthwhile. I am excited to see the advances the future will bring." 
National Commission on Certification of Physician Assistants (NCCPA)

Licensed Physician Assistant Illinois

DEA Certification

DOT Certification/National Registry of Certified Medical Examiners (NRCME)
MS
Physician Assistant Studies, Rosalind Franklin University of Medicine and Science, Chicago, IL
BS
Biological Studies, Northern Illinois University, DeKalb, Illinois 

Gilvydis Vein Clinic Sycamore

Gilvydis Vein Clinic Geneva

Gilvydis Vein Clinic Sycamore
No event found!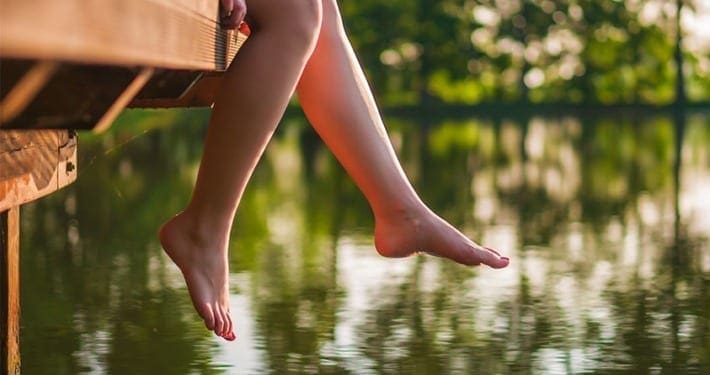 The increased temperatures of summer have finally hit after a…