What is a Pulmonary Embolism?
A pulmonary embolism is a condition in which a blood clot gets wedged in one or more arteries in the lungs. A blood clot that has traveled from somewhere else in the body, usually the leg, causes the obstruction. These blood clots most commonly come from the deep veins of your legs. This condition is known as deep vein thrombosis (DVT). A pulmonary embolism, if left untreated, can be fatal.
Causes
There are many causes for a pulmonary embolism, but the most common is DVT. According to the Department of Health and Human Services, every year about 300,000 people experience a pulmonary embolism because of DVT. When a pulmonary embolism occurs, a piece of this clot breaks off the main clot and travels to the lungs.
The following are other causes of a pulmonary embolism, but they do not occur as frequently as DVT:
Air bubbles
Fat deposits (these can be released when a bone is broken or when a limb is amputated)
Tumors
Collagen and other tissues
Amniotic fluid
Symptoms
The most common symptom of a pulmonary embolism is a sudden shortness in breath or difficulty breathing. Other symptoms include:
A sharp pain in the chest that gets worse if you cough or breathe deeply
A cough that produces mucus that is pink in color and has a foamy consistency
Since a pulmonary embolism can be life-threatening, it is important to see a vein doctor or emergency physician as soon as possible if you notice any of the above symptoms.
You can decrease your risk of a pulmonary embolism by avoiding smoking, eating a healthy diet and maintaining a normal weight for your height and age. Also, it's important that when traveling long distances you take frequent breaks and walks to improve blood circulation and decrease your risk of clotting.
Treatments
The most common treatments of a pulmonary embolism are anticoagulant medications such as warfarin (Coumadin), heparin and clopidogrel (Plavix). Other treatments – if the patient is unable to take anticoagulants – can include surgically removing the clots or using a catheter to insert a filter into the central vein of the body.
Long days of teaching exacerbated the burning and restless feelings in Kendra Brauer's legs. The bruises and visible veins also provoked curious questions from her second-grade students if she wore anything shorter than full-length pants. Brauer first noticed a bruise on her leg when she was in her mid-20s. Slowly, more veins showed up and […]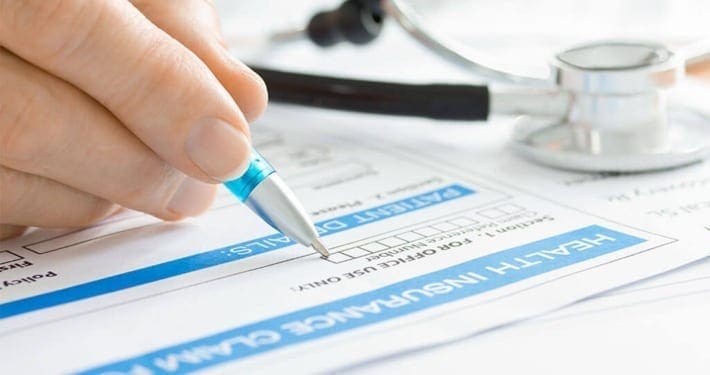 Varicose veins, spider veins and other conditions cause tremendous…
ACCREDITATIONS