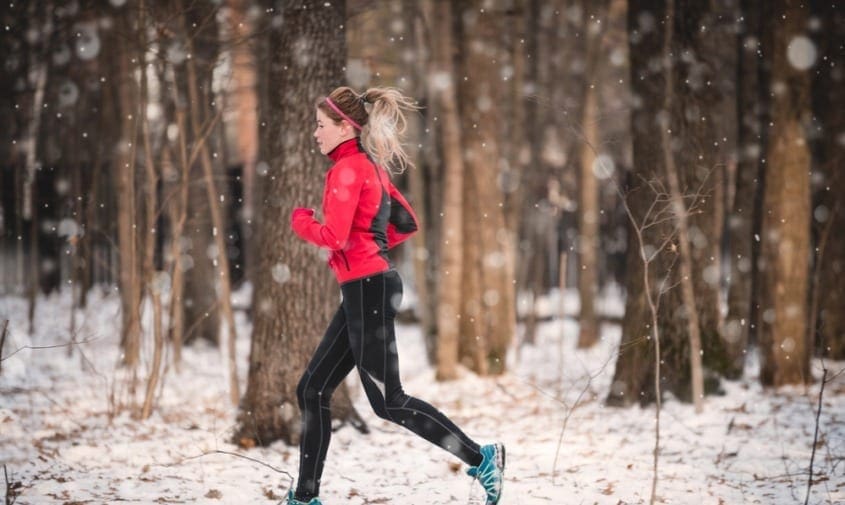 Home » Blog »
By the first official day of winter, December 21, much of the nation has already been experiencing teeth-chattering temperatures. If you live in a part of the country where you are knee-deep in cold weather and have varicose veins, spider veins or other forms of venous disease, you may have noticed some changes to your condition.
How cold weather affects your veins
Let's start with the good news. Cold temperatures can cause veins to shrink, making it easier for valves inside the veins to function properly and keep pressure from mounting around your ankles and calves. This should mean fewer cramps and swollen ankles. Still, winter weather presents some specific challenges to managing varicose veins. Some factors to be aware of include:
Change in atmospheric pressure – When the temperatures drop enough for it to snow, the atmospheric pressure temporarily changes. This can cause your circulatory system to become less efficient, which can aggravate vein problems.
Weight gain – Not surprisingly, weight gain is common during the holiday months, which means your legs are under more stress to pump blood back to your heart. Despite the cold weather, try to stay active indoors — this will keep the valves actively pumping the blood through the veins.
Cold weather – Beyond putting a damper on your outdoor workouts, cold weather slows down bodily functions (such as the circulatory system), making them less efficient.
Counter the cold: Pamper your veins
Here are a few ways to keep the symptoms of varicose veins in check:
Elevate your legs for 30 minutes before you go to sleep
Eat high-fiber foods for good circulation
Stretch in the morning, at midday and before bed
Massage your ankles and lower legs when possible
As a Midwesterner, you're all too familiar with the challenges of winter. And if you suffer from varicose veins, the cold weather can compound your discomfort. So why not make this season the last season you endure with varicose veins?
At Gilvydis Vein Clinic, comprehensive, non-surgical treatments for varicose veins and vein disorders are on your doorstep. At our clinics in Geneva and Sycamore, Dr. Rimas Gilvydis leads our team of highly trained, caring specialists. Using ultrasound diagnostics, our experts pinpoint the source of your vein problem, so Dr. Gilvydis can most effectively treat varicose and spider veins. He has helped thousands of people return to the activities they love through the results of minimally invasive treatments.
To learn how our team can help you, call 815-981-4742 or click here to use our online form.
https://gilvydisvein.com/wp-content/uploads/2018/12/COld-Weather-e1557240018916.jpg
562
843
Rimas Gilvydis
https://gilvydisvein.com/wp-content/uploads/2022/11/GVC-LogoUpdated.svg
Rimas Gilvydis
2020-12-31 07:05:44
2022-10-24 11:25:49
Cold Weather and Your Veins